CEFC invests in SunDrive to supercharge solar panel efficiency and drive down costs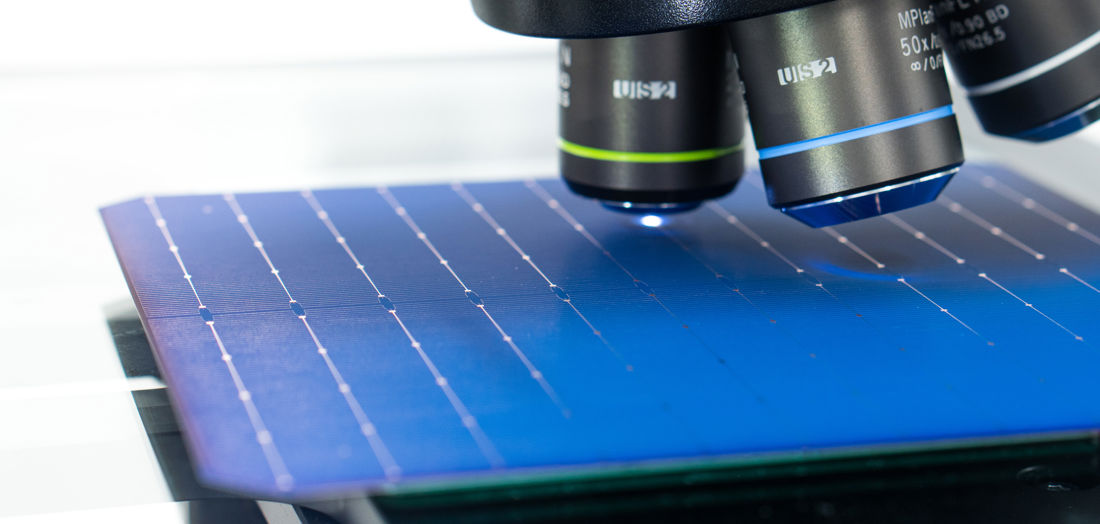 13 October 2022
A CEFC investment in Australian company SunDrive will help commercialise revolutionary solar technology that replaces silver with copper to improve solar panel efficiency and reduce costs. At nearly 100 times cheaper than silver and far more abundant, the switch to copper has the potential to improve solar panel uptake by driving down costs. 
Leading the $21 million Series A round alongside Main Sequence Ventures, the $7 million CEFC commitment is made through the Innovation Fund, managed by Virescent Ventures. The raise has also attracted the support of private investment companies including Blackbird Ventures and Grok Ventures. 
SunDrive's patented technology uses copper as the conductive material to pull the electrical current from the cells, instead of the industry standard silver. The technology has set solar efficiency world records, further expanding its commercial potential. 
CEFC CEO Ian Learmonth said: "Demand for renewable energy generation continues to grow as the world strives to reach net zero by 2050. Solar power represents one of the most efficient ways to reduce emissions from the energy sector and fill the gap in supply from the retirement of coal-fired power stations.  
"The SunDrive technology continues a long tradition of pioneering work in solar energy by Australian researchers. In successfully replacing silver in solar cell technology, SunDrive is leading an industry-wide race to make them more affordable. 
"The technology has the potential to revolutionise the onshore production of solar cells and the development of an Australian solar manufacturing industry. Improving sovereign manufacturing capability will increase Australia's resilience to supply chain disruptions and further enable the uptake of solar PV." 
SunDrive co-founder and CEO Vince Allen said: "The solar cells needed to decarbonize the world will need to be more efficient, cheaper and scalable than they are today. The use of silver is the common denominator and is holding back the rapid advancements needed to transition to a solar powered electric world.   
"Australia has arguably made the greatest scientific contribution to the development of solar technology, having invented the technology behind 90% of all solar panels made worldwide. SunDrive is thrilled to now be working with Australia's top deep tech and cleantech investors in developing next generational solar technologies." 
Virescent Ventures managing partner Ben Gust added: "Increasing panel efficiency and shifting to more abundant materials before constraints on silver and other materials limit industry growth is critical to improving the uptake of solar PV in Australia and around the world.  
"The SunDrive team have developed an impressive technology with origins in co-founder Vince Allen's PhD at the University of NSW, which has been at the forefront of commercial solar technology development for decades. SunDrive's technology has the potential to be the leading method for silver replacement in solar PV production."  
The International Energy Agency forecasts that solar PV generation capacity will more than double by the end of the decade, from approximately 739 GW in 2020, to more than 23 per cent, or up to 2,550 GW in 20301. Australia is a world leader in solar panel uptake with rooftop solar PV installed in about 30 per cent of Australian homes2.   
The solar PV industry consumes approximately 10 per cent of the world's silver, and 20 per cent of total industrial demand. This is expected to increase, highlighting the need to find alternative minerals to avoid a supply bottleneck and price challenges3. Using more widely available resources like copper reduces the likelihood that silver will be mined from lower quality ores which have higher emissions. 
The CEFC has a long standing track record of investing to help develop Australia's solar industry and has committed $1.5 billion to large scale solar projects with a generating capacity of 2.1 GW, as well as supporting cutting edge solar PV technology like Sunman's innovative eArc solar panels. Our investments span the nation, from Blue Grass Solar Farm in South East Queensland to the Blind Creek Solar and Battery project in NSW and Gippsland Renewable Energy Park in Victoria. 
Media release, 2022