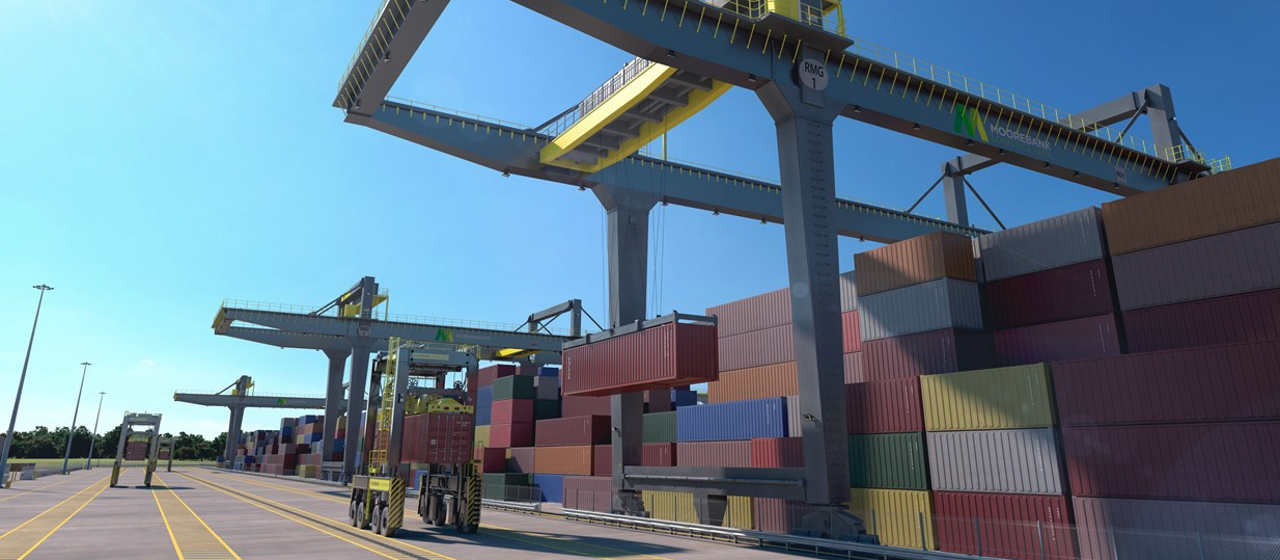 Case study
Australia's largest freight
infrastructure project
Achieving a lifetime of emissions savings
Leading freight and logistics company Qube Holdings Limited is developing the nationally significant Moorebank Logistics Park to remove emissions-intensive trucks from Australian roads by increasing the use of rail networks to distribute containerised freight to and from Port Botany.
Being able to deliver a faster and more reliable supply chain that creates savings for our customers, as well as remove thousands of truck trips from our roads at the same time as delivering very significant environmental benefits is a great trifecta.

Maurice James

Managing Director, Qube Holdings
Our investment
The Moorebank Logistics Park is being developed across 243 hectares in south-western Sydney, taking advantage of its location near the Southern Sydney Freight Line, M5 and M7 motorways and in an area of rapid population and economic growth.
Construction of the first stage of the project features a distribution centre for Target Australia. The nearly 40,000 square metre warehouse will support 3 MW of rooftop solar to generate energy for use onsite – one of the largest single rooftop solar arrays in the southern hemisphere.
our impact
By 2030, the intermodal facility at Moorebank Logistics Park is aiming to reduce the distance travelled by container trucks on Sydney's road network by 150,000 kilometres every day (56 million kilometres per annum, saving 73,000 tCO2-e of emissions).
The project aims to deliver net annual carbon emissions savings equivalent to removing 11,000 vehicles from the road for a full year or burning 25,000 tonnes of coal. It also aims to generate 65,000 MWh/year from renewable energy sources installed onsite, capable of powering over 10,000 homes.