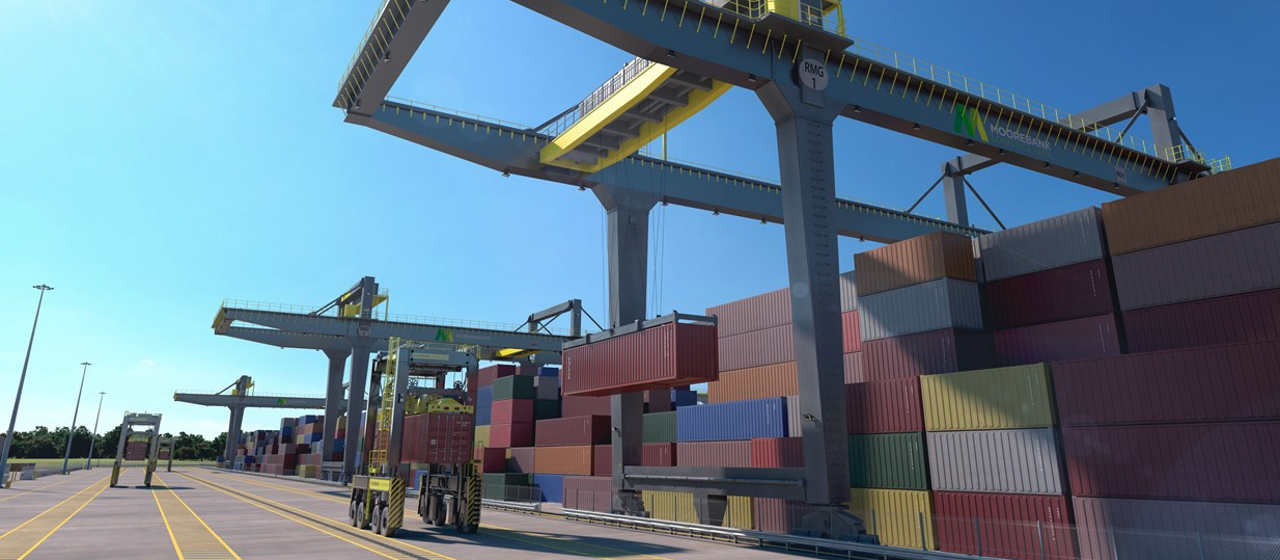 Case study
Moorebank Logistics Park
transforms freight handling
for emissions reduction
Intermodal terminal features market leading design
The Moorebank Logistics Park is helping remove emissions intensive trucks from Australian roads and increasing the use of rail networks to distribute containerised freight.
reduces freight emissions
Infrastructure is considered a challenging sector to decarbonise, yet this project shows that it also offers great potential. Qube tapped into that potential to find many creative ways to lower its carbon emissions.

Ian Learmonth

CEO, CEFC
Our investment
In its first investment in clean energy transport infrastructure, the CEFC invested $150 million in the Moorebank Logistics Park in 2017. The project was developed by leading infrastructure, supply chain and logistics company Qube.
Moorebank Logistics Park, regarded as a nationally significant infrastructure project, transformed the way containerised freight moves through Port Botany in Sydney.
The project supports increased use of rail in place of road freight, uses onsite automation and significant amounts of renewable energy generated onsite. Over 30 years of operations, these initiatives are expected to contribute to abatement of ~4.8 million tCO2-e.The CEFC finance, to assist in the staged construction of the intermodal terminal, supported best practice and market leading design, construction and operations.
The CEFC finance was fully repaid in February 2023.
our impact
The emissions impact of infrastructure
Analysis by Climateworks Centre estimates that some 70 per cent of Australia's emissions are associated with infrastructure assets.
The CEFC is investing across the sector to influence clean energy standards for infrastructure assets. Efficiencies implemented at design and construction stages provide ongoing benefits to these typically long-lived assets.
Driving down transport emissions
Moorebank Logistics Park, built across 243 hectares in south-western Sydney, takes advantage of a location near the Southern Sydney Freight Line, M5 and M7 motorways.  The site, approximately the same size as Sydney's CBD, is large enough to handle interstate freight trains, which can be up to 1.8 kilometres long.
By 2030 the intermodal facility is expected to:
Reduce the distance travelled by container trucks on Sydney's road network by 150,000 kilometres every day (56 million kilometres per annum, saving 73,000 tCO

₂-e of emissions)

Reduce the distance travelled by long distance interstate freight trucks by 93,000 kilometres every day (34 million kilometres per annum, saving 41,000 tCO

₂-e emissions)

Use solar power to generate more than half the energy required across the precinct.