Backing the clean energy
system of the future
Australia requires significant new investment to support a substantial uplift in renewable energy generation and storage. We're investing in critical large-scale grid transmission projects, landmark battery storage, large-scale renewable energy developments and innovative bioenergy opportunities.
In this section
---
CEFC context
Accelerating delivery of 3.6 GW of new solar and wind generation
The CEFC has played a major role in nurturing the development of the large-scale renewable energy sector, crowding in substantial private sector investment and supporting the entry of new developers, contractors, suppliers and offtakers to the Australian market. Increasingly, CEFC capital is backing renewable developments alongside energy storage and grid-balancing technologies, as well as early-stage projects. As with any new sector, participants have experienced a range of challenges, from locking in long-term power purchase agreements to underpin revenues and secure appropriate financing models to early mover learnings in construction and connection issues due to the unique characteristics of the Australian grid. These factors, together with the recent energy market turbulence and supply chain challenges, underscore the important role of the CEFC as a counter-cyclical investor, particularly given the size of the renewable energy investment task. CEFC investment commitments in the 2021–22 year are notable for the innovative and diverse approach of each of the transactions, in terms of technology, cost and stage of development.
$2.65b
CEFC lifetime investment commitment
Market context
Large-scale solar and wind generation is critical to delivering the clean energy that will power our low emissions economy
Renewable energy will underpin the electrification of a vast range of existing commercial, industrial and residential activities, enable our electric vehicle transition and lay the foundations for our emerging green hydrogen industry. AEMO is forecasting grid annual electricity demand will double by 2050, as transport, heating, cooking and industrial processes are electrified, with 60 per cent of current coal-fired powered generation to exit the grid at an accelerated rate. The unprecedented pace and scale of this change points to the urgent need for new investment and development, to take the grid from 16 GW of large-scale renewables to 44 GW in 2030 and 141 GW by 2050 – a nine-fold increase. However, a range of recent factors are impeding much needed investment in large-scale renewables, including grid connection and offtake challenges, supply chain constraints, increased interest rates and escalating raw materials and transportation costs.
141 GW
AEMO forecast renewable energy capacity required by 2050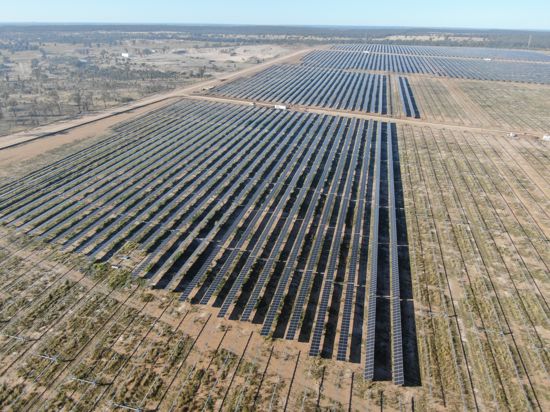 Blue Grass Solar Farm
Blue Grass Solar Farm is an ultra-efficient Queensland solar project in the Darling Downs Renewable Energy Zone. It will feature 375,000 bifacial solar panels, which have an increased generation capacity compared with existing panels, as well as half-cut cell technology which reduces the cell to half the normal size. The smaller cells produce half the current, reducing power loss and improving efficiency to produce more energy. The project supports Solar 30 30 30, an ARENA-led initiative targeting 30 per cent efficiency at 30 cents per installed watt by 2030. The Blue Grass Solar Farm is the first Australian project for experienced renewables developer X-Elio, bringing a substantial new investor into the Australian market. US tech giant Salesforce has committed to purchase 25 per cent of the solar output, in what is its first renewable energy offtake agreement in Australia.
ESG factors
Local job creation and socioeconomic impacts

Community connection
Industry engagement and collaboration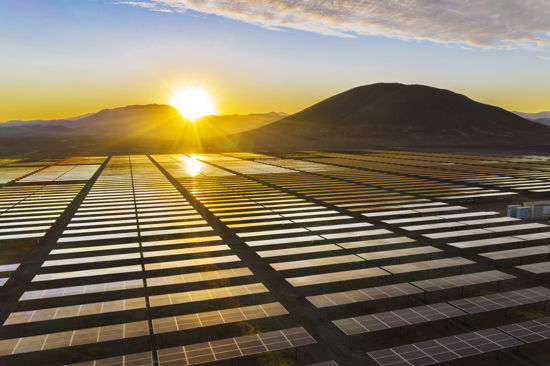 Octopus Australia
The Blind Creek Solar and Battery Project in NSW is a farmer-led project that combines understanding of the land, farming practices and knowledge of the local community with renewable energy expertise. The solar farm will co-exist with rotational grass-fed lamb production, allowing for very short periods of intensive grazing. Suitable grass species will be planted immediately below the solar panels. Panel spacing will allow tractor access and grassland enhancements for grazing lambs. The project will also support regenerative agriculture, a soil carbon sequestration project, restoration of biodiversity and green waste humus production. The project won the 2022 Clean Energy Council Community Engagement Award for its benefit sharing scheme and agri-solar initiatives.
ESG factors
Local job creation and socioeconomic impacts

Community connection
CEFC context
Integrating clean energy into critical transmission and grid infrastructure
The CEFC is prioritising investments to accelerate the integration of new, clean energy generation into Australia's grid infrastructure. These projects are necessarily complex, requiring considerable planning, investment and development. CEFC investment priorities include grid balancing technologies such as energy storage and transmission interconnectors, as well as the development of Renewable Energy Zones (REZs), which enhance the grid closer to the point of generation, to support both renewable energy generation and grid integration. Reflecting our role as a specialist investor, the CEFC is working to address financing and cost-gap challenges through the development of tailored financing solutions, concessional finance and bespoke structured instruments. The CEFC focus on this critical aspect of the energy transition is clearly reflected in our first and final transactions of the 2021–22 financial year, which were both substantial investments in grid expansion, complementing our earlier investment in grid infrastructure to support the Snowy 2.0 expansion. For 2022–23 and beyond, we are actively looking to investments in actionable transmission projects under the AEMO Integrated System Plan 2022, supported by contestable REZ projects to provide the necessary infrastructure to enable 82 per cent renewables by 2030.
10,000kms
AEMO forecast new transmission requirements by 2050
Market context
Australia's energy network is under increasing pressure from a range of factors
Short-term global fuel supply issues are putting upward pressure on power prices on the east coast. The earlier than expected retirement of domestic coal-fired power stations is further threatening energy security, while escalating demand for accelerated investment in new low-cost renewable energy generation. These challenges require urgent attention and are a potential barrier to the achievement of the economy-wide electrification required to achieve net zero emissions. AEMO has forecast Australia will need to install more than 10,000 kilometres of new transmission to connect consumers with geographically and technologically diverse, low-cost renewable generation and firming. This will need to occur alongside the reconfiguration of the grid to support two-way energy flows. The proposed Australian Government $20 billion Rewiring the Nation policy seeks to accelerate the delivery of additional grid infrastructure in order to achieve net zero emissions by 2050.
$580m
CEFC lifetime investment commitment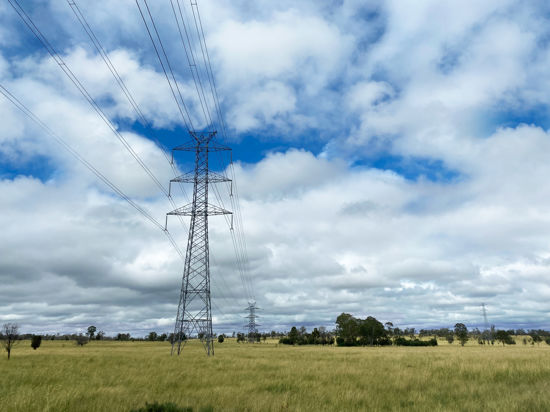 Powerlink
In its first investment to support the development of a Renewable Energy Zone, the CEFC is backing critical infrastructure that will connect multiple clean energy assets in Queensland to the National Electricity Market. Powerlink will build new transmission infrastructure to unlock over 1,500 MW of network capacity in the Southern Downs REZ, of which 1,000 MW will support the MacIntyre Wind Precinct. The precinct, including the 103 MW Karara Wind Farm and the 923 MW MacIntyre Wind Farm, is set to be one of the world's largest onshore wind farms. In a significant shift that demonstrates a new way to deliver a REZ, the project marks the first time that generator contributions will cover the cost of building critical REZ assets. This new financing model connects renewable generation in a way that minimises costs and risks for Queensland businesses and households. Importantly, the CEFC capital will also enable Powerlink to future proof the REZ by developing it at scale while keeping down connection costs for the initial or foundation generators.
ESG factors

Local job creation and socioeconomic impacts
First Nations peoples and social engagement
Industry engagement and collaboration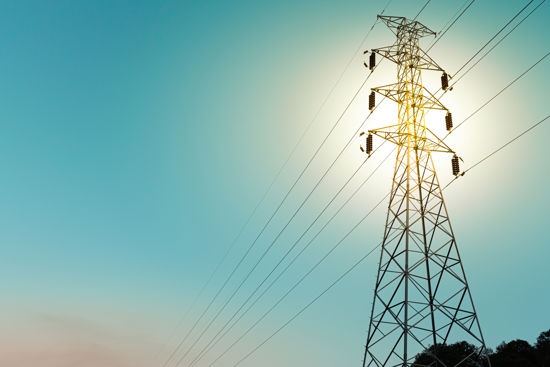 EnergyConnect
The CEFC made its largest single investment commitment in the reporting year, backing the development of EnergyConnect. This essential grid infrastructure project will unlock renewable energy projects across SA, NSW and Victoria and accelerate the decarbonisation of the National Electricity Market. The CEFC commitment was via an innovative subordinated note instrument, contributing to the crowding in of further private sector debt. Spanning 900 kilometres, EnergyConect is forecast to unlock as much as 1,800 MW of renewable energy generation and create thousands of jobs in the construction phase. Following the CEFC investment in this project, the Australian Government provided more than $180 million in underwritten funds to build a component of EnergyConnect at a larger capacity, removing the need to duplicate lines for the VNI West interconnector when it is constructed. Building a single line with larger capacity will save consumers hundreds of millions of dollars, while minimising the infrastructure impact on landholders.
ESG factors
Local job creation and socioeconomic impacts

First Nations peoples and social engagement
ESG performance
CEFC context
New storage solutions to strengthen our energy system
Large-scale energy storage projects require substantial, tailored investment solutions, reflecting their high start-up capital costs and emerging and untested revenue models. Changes in the interest rate environment and supply chain constraints for large-scale lithium-ion batteries due to competition with the rapidly growing electric vehicle market pose additional challenges. The CEFC has played a market leading role in the financing of Australia's two largest batteries, in SA and Victoria, where accelerated development models have produced positive early results in terms of investment returns and grid stability, including providing new grid services such as synthetic inertia. The CEFC has a particular interest in supporting sponsors considering co-located renewable energy and storage facilities, which are emerging as a standard asset class. We are also looking to invest in battery storage projects which provide valuable grid services such as grid-forming inverters, crowding in private sector co-financiers to grow market confidence in merchant storage revenue streams.
61GW
AEMO forecast storage capacity required by 2050
Market context
Energy storage is an emerging industry in Australia expected to play an increasingly crucial role in the electricity market's clean energy transition
Strong sector interest is reflected in more than 920 MW of large-scale battery storage currently under construction. According to AEMO, Australia has just 2 GW of storage capacity, which must increase to 61 GW by 2050 through a combination of utility-scale batteries, hydro storage and virtual power plants. A fleet of rapid-responding storage assets, both short and long duration, will be an important part of underpinning a balanced grid of the future. In particular, energy storage can capitalise on Australia's unparalleled renewable energy generation potential, supporting effective load shifting to ensure renewables resources are plentiful at peak demand periods.
$209m
CEFC lifetime investment commitment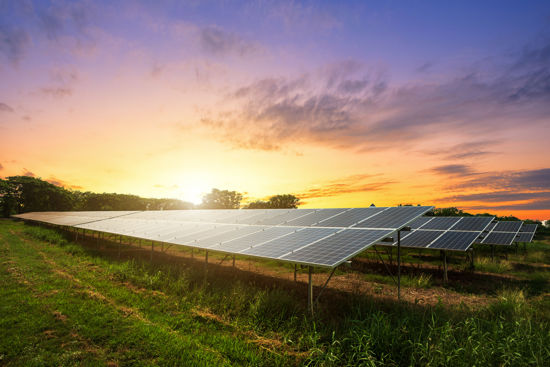 Gippsland Renewable Energy Park
Octopus Australia and the CEFC have entered into a joint venture to develop renewable energy assets that will help the Gippsland region transition into a green superpower. Projects delivered in the coming years through the landmark development joint venture will boost the Gippsland economy following bushfires, drought and the decline of local industries including timber and coal-based energy generation. The joint venture has attracted investment in the Gippsland Renewable Energy Park from leading superannuation fund Hostplus, which is participating via an Octopus Australia-managed platform. The Hostplus investment represents a pioneering investment by a super fund in an early-stage renewable energy project. The Gippsland Renewable Energy Park is a multi-staged project and will investigate the deployment of various technologies at utility scale, including solar, wind, battery storage and the potential of green hydrogen1.
1. Transaction announced in the 2021–22 year; value of commitment included in 2020–21 year data.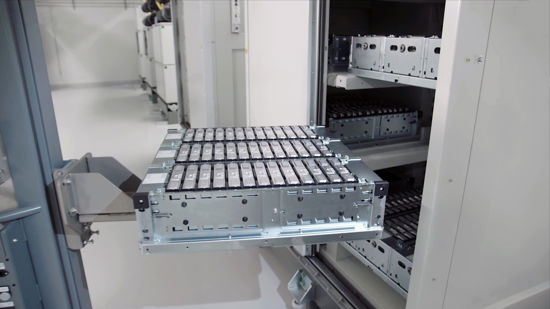 Relectrify
The CEFC has committed $4.4 million to Melbourne-based Relectrify, including a $1.15 million follow-on commitment in the reporting year. Relectrify has developed breakthrough technology in battery control, which results in up to 30 per cent increased battery lifetime and a 30 per cent decline in the cost of electronics. The successful 2021–22 growth investment round also attracted support from a consortium of global energy investors and leading energy companies. Relectrify was named Asia Pacific Company of the Year in the 2022 Global Cleantech 100 list. Its solutions have attracted interest from global energy storage manufacturers, power utilities, VW Group Germany and Nissan US. The CEFC follow-on investment is through the Clean Energy Innovation Fund. Refer to Appendix H.
CEFC context
Creating clean fuel sources, cutting waste emissions, embedding the circular economy
Australia's waste and bioenergy sectors are diverse and relatively under-developed compared with other markets, whether in the context of bioenergy and biofuels production, waste and landfill management or recycling and resource recovery. CEFC investments in the sector have focused on bringing innovative and first-in-class finance models to market, to accelerate the deployment of established technologies in the Australian context. Innovative CEFC financing structures are proving particularly important in the development and delivery of complex large-scale waste management and recycling facilities.
$430m
CEFC lifetime investment commitment
Market context
Waste: Analysis by the respected Ellen MacArthur Foundation estimates only 55 per cent of the global emissions challenge can be solved by renewable energy and energy efficiency. The remaining 45 per cent needs to be addressed via circular economy principles governing the way we make and consume products and food. A PwC report, Building a more circular Australia, estimates that by adopting a circular economy model, Australia could generate $1.86 trillion in direct economic benefits over 20 years and abate 165 million tonnes of CO2-e by 2040. By re-using and recycling materials, manufacturing and agricultural processes can avoid higher embodied carbon "virgin" input materials. Recycling also supports 9.2 jobs per 10,000 tonnes of material recycled, compared with 2.8 jobs per 10,000 tonnes disposed to landfill.
Bioenergy: Bioenergy can play a key emissions reduction role in the hard-to-abate industrial and transport sectors by providing lower emissions energy solutions, including in the critical area of biofuels, as an alternative to high emissions aviation fuels. Bioenergy can also drive more effective waste management, diverting waste from landfill and repurposing it as an alternative lower emissions fuel. The ARENA Bioenergy Roadmap forecasts the sector could contribute an additional $10 billion to Australia's GDP annually within the coming decade. This would create 26,200 jobs, reduce emissions by about nine per cent, divert an extra six per cent of waste from landfill and enhance fuel security.
~165Mt CO2-e
Potential abatement to 2040 via circular economy model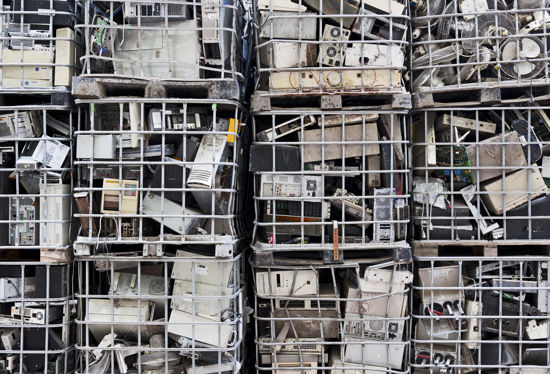 Scipher Technologies
In its first investment in e-waste recycling solutions, the CEFC is backing Australian e-waste recycler Scipher Technologies to increase its processing capacity by investing in new and upgraded recycling infrastructure. Scipher is targeting direct emissions abatement of more than 20,000 t CO2-e annually by increasing its processing ability and extending its capacity to mobile phones, lighting equipment, large household appliances and solar panels. E-waste recycling is a relatively under-developed part of Australia's waste and recycling sector. This investment was made via the Australian Recycling Investment Fund. Refer to Appendix H.
ESG factors

Resource efficiency and circular economy
Local job creation and socioeconomic impacts
Industry engagement and collaboration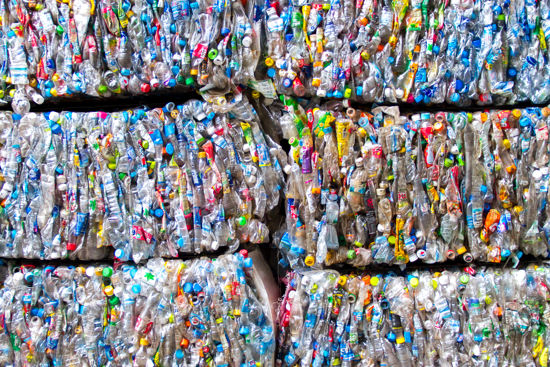 Samsara Eco
Samsara Eco has won the backing of the CEFC to tackle the traditional limitations of plastics recycling, allowing plastics to be recycled infinitely using an enzyme that dramatically accelerates the breakdown of plastic. The manufacture of plastics is a significant source of carbon emissions, in part due to the fossil fuels used during the extraction and transportation processes. Current approaches see only about nine per cent of plastics recycled, creating a major global pollution challenge. Samsara Eco also attracted investment from CSIRO's Main Sequence and W23, the Woolworths venture capital and innovation fund. The CEFC investment in Samsara Eco is via the Clean Energy Innovation Fund. Refer to Appendix H.
ESG factors
Resource efficiency and circular economy

Industry engagement and collaboration
ESG performance
Read next
Investing across the economic landscape
Investing across the economic landscape