Tapping into new investment
models and opportunities
Developing new financial markets and products, building investor confidence and crafting tailored and innovative investment solutions for new and emerging industries to help Australia meet the challenges of decarbonisation and create a strong low emissions economy of the future.
In this section
---
CEFC context
Australian-first climate bonds, green home loans, electric vehicle and asset finance programs
The CEFC has an active role in shaping the emissions transition of Australia's sizeable debt markets. Tailored CEFC asset finance programs, developed with co-financiers, have contributed to the growth in discounted green finance products for smaller-scale agriculture, business, manufacturing, property and vehicle loans. CEFC investments have also helped drive the growth of Australia's important green and sustainability-linked bond market and the emergence of innovative securitisation models to kick-start the green home loans and electric vehicle markets. Market participants, including the CEFC, are increasingly looking to develop clear standards and frameworks to underpin the integrity of these instruments. In 2022, this saw the CEFC lead the creation of a Market Guideline on ESG Disclosure for the Australian Securitisation Forum, the leading industry body representing participants in the securitisation and covered bond markets. Over time, the Market Guideline is expected to drive a meaningful uplift in reporting and disclosure standards across the market.
$2.66b
CEFC lifetime investment commitment
Market context
The heightened focus on net zero emissions is seeing sustainability-themed issuances gain momentum, with issuers and investors increasingly including ESG considerations in their investment portfolios, policies and due diligence processes
Globally, BloombergNEF reported sustainable debt issuances reached US$1,605 billion in 2021–22, up 16 per cent on the previous year and reflecting post-pandemic market recovery. Overall, sustainable debt issuances in Australia reached US$42 billion (AU$61 billion) in the reporting year, a lift of 137 per cent, with the Australian market catching up on global trends towards sustainable finance. Sustainability-linked loans led issuances in the Australian market in 2021–22, at US$19 billion (AU$28 billion), up 265 per cent, evidence Australian issuers are recognising the substantial opportunities of this investment class. The Climate Bonds Initiative is forecasting continued market development, with an increase in adaptation and resilience-related issuances, as well as sovereign sustainability bonds. Renewable energy and low carbon–related technologies are expected to continue to dominate sustainability issuances, with investors also likely to increase their evaluation of the quality and clarity of issuers' net zero transition strategies. The global development in ESG taxonomies is expected to continue in 2022–23.
US$1,605b
Global sustainable debt issued: 2021–22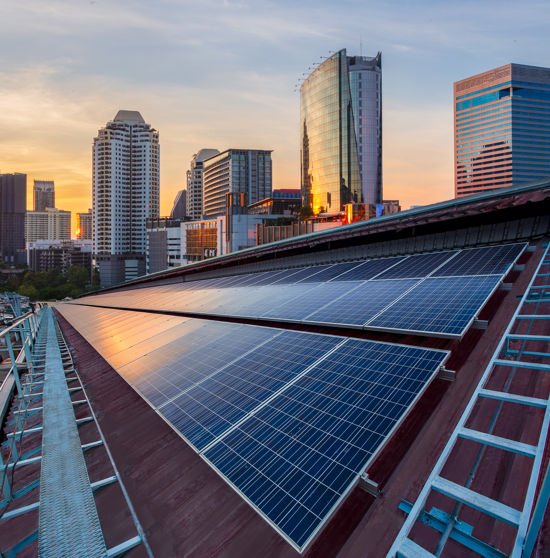 ANZ
ANZ is expanding its specialist clean energy asset finance program for business customers, drawing on an additional $200 million investment commitment from the CEFC. The CEFC and ANZ will each contribute 0.25 per cent toward a 0.5 per cent discount per annum on loans for best-in-class measures to cut emissions. In an important innovation, at least 10 per cent of the CEFC finance will be directed towards eligible recycling equipment, to strengthen waste processing and resource recovery operations to reduce landfill emissions. The CEFC previously committed $250 million in two tranches to the ANZ clean energy asset finance program, which have delivered $66 million to agriculture-related investments, $31 million to manufacturing and almost $22 million to mining, among others.
ESG factors



Industry engagement and collaboration
Resource efficiency and circular economy
Reef catchment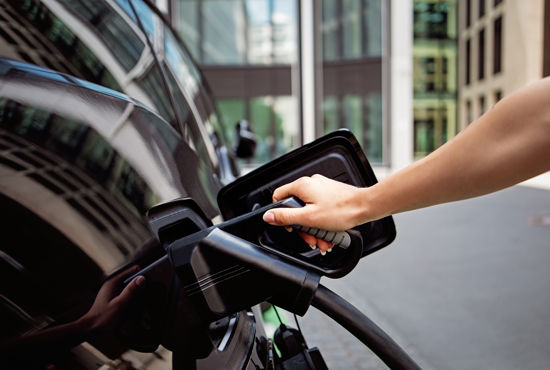 Plenti
The CEFC continues to develop new financing models to support the uptake of electric vehicles in Australia, which lags comparable markets. In 2021, just two per cent of cars sold in Australia were electric vehicles, despite half of all Australians expecting their next car purchase to be an electric vehicle. CEFC finance options have included developing operating leases, personal loans and finance leases through a wide range of financiers, including major banks, non-bank lenders and specialist financiers. In the 2021–22 year, the CEFC extended this support, working with consumer finance provider Plenti to deliver discounted finance to business and individual customers for the purchase of electric vehicles, plug-in hybrid electric vehicles and associated products, including electric vehicle chargers. The CEFC investment in an asset-backed securitisation is supporting the Plenti EV program that has finance of up to $100,000 for creditworthy borrowers.
ESG factor

Industry engagement and collaboration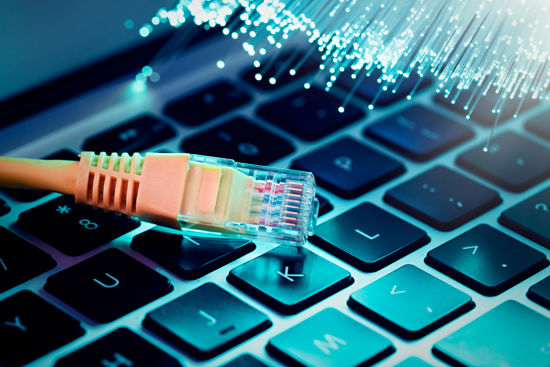 NBN Co
NBN Co is the first Australian telco or government business enterprise to issue a green bond, raising $800 million to finance a range of energy efficiency and renewable energy projects. NBN Co has committed to a Towards-Zero Carbon Ambition, which includes an initial three-year pathway to substantially reduce annual energy use, achieve 100 per cent renewable electricity and switch to electric or hybrid vehicles where possible. NBN Co has also committed to set science-based emissions reduction targets via the global Science Based Targets initiative. The CEFC was a leading investor in the bond, demonstrating support for a new market entrant.
ESG factors
Climate risk disclosure

First Nations peoples and social engagement
ESG performance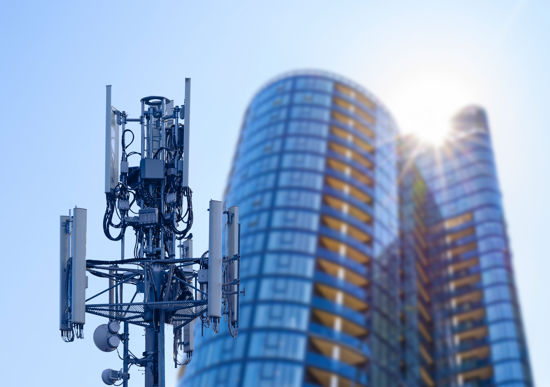 Optus
Optus is the first telecommunications company to issue a sustainability-linked bond in the Australian market. Sustainability-linked bonds allow companies to raise funds for a range of ESG purposes, without specifying individual capital expenditure projects. Instead, issuers pledge to improve their ESG performance against agreed sustainability targets, with these commitments directly linked to the coupon paid to investors. Where targets are not met within agreed timeframes, the coupon increases until the bond matures.
ESG factors
Climate risk disclosure

ESG performance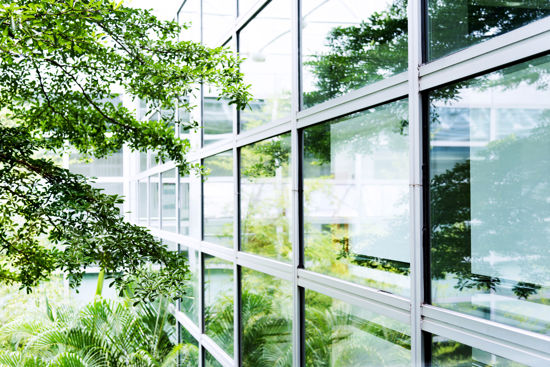 Artesian
The Artesian Green and Sustainable Bond Fund invests in a diversified portfolio of liquid, investment-grade fixed and floating rate green, sustainable and social corporate bonds. The first corporate-focused green bond fund developed by Artesian, the fund also counts Future Super as an investor. A feature of the fund will see sustainable metrics integrated into the investment research process, to improve impact reporting and increase the volume of labelled bond issuance, where investor demand exceeds supply.
ESG factors
Community connection
Climate risk disclosure

ESG performance
CEFC context
Mobilising new sources of private investment via listed, unlisted and private funds
The CEFC is building a diverse portfolio of alternative investment products to broaden its reach into areas of the economy with the potential for significant emissions reduction. The approach reflects the complexity of decarbonisation at the sector-specific level and the need for a variety of investment approaches and technology solutions. As an equity investor, the CEFC is able to increase decarbonisation ambition levels through active engagement in asset selection and development, emissions management and reporting. CEFC investments in the alternatives space include large-scale institutional funds, backing for specialist new emissions-focused funds and expanding our involvement in private equity as a means of addressing the carbon footprint of mid-market companies. The CEFC is also seeking to expand impact and natural capital investment solutions, as well as invest in the development of Australia's carbon markets, where investable solutions are relatively immature. 
$353m
CEFC lifetime investment commitment
Market context
Achieving net zero emissions is becoming the "new normal" for investors, lenders, customers, and regulators, as reflected in latest responsible investment data showing a 12-month $298 billion lift in the value of responsible assets under management in Australia
According to the Responsible Investment Benchmark Report Australia 2022, Australia's responsible investment market reached a record $1.54 trillion in assets under management in 2021, up from $1.28 trillion a year earlier. The increase in investment size was reflected in an increase in market share, which lifted to 43 per cent of the total market of professionally managed funds, up from 40 per cent the previous year.
While there is a mid-term focus on achieving net zero emissions by 2050, markets are facing increasing pressure to meet substantial nearer term goals, including halving emissions by 2030. In parallel, regulators across multiple jurisdictions are moving towards mandatory sustainability reporting. These factors are shaping alternative investment products, across listed, unlisted and private equity funds, as well as the emerging areas of natural and impact capital investments. Alternative investment products are uniquely positioned to drive the transition to net zero emissions, given their scale and scope, unique asset-level ownership stake and governance rights.
$1.54tr
Value of Australian responsible assets under management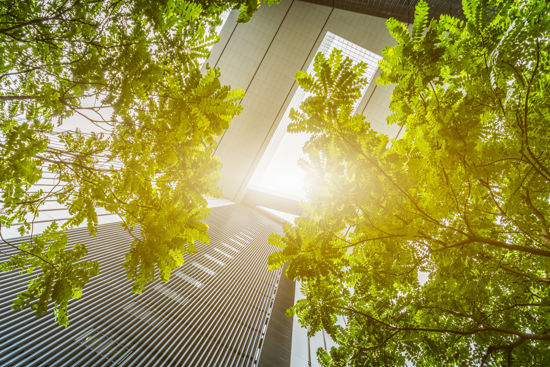 IFM Investors
The IFM Investors Private Equity Growth Partners Fund invests in and supports Australian-based mid-market growth companies. Investments will target growth companies that have the potential to facilitate widespread emissions reduction through their products and services, or through their own business operations. The Fund approach includes measuring the carbon footprint of each investee company at the point of acquisition, with a view to achieving net zero Scope 1 and 2 emissions within five years.
ESG factors
Climate risk disclosure

Industry engagement and collaboration
ESG performance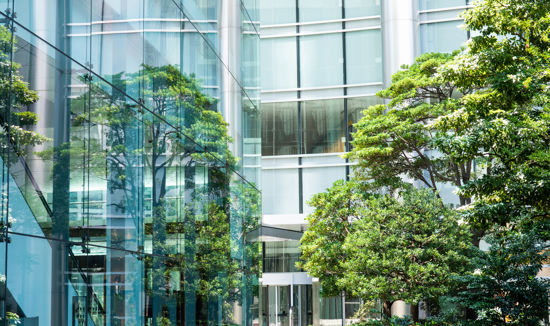 Ellerston Capital
The Ellerston 2050 Fund backs small to mid-sized companies that develop technology and solutions critical to achieving net zero emissions. The open-ended wholesale fund, managed by Ellerston Capital, is aiming to deliver expert capital to accelerate the growth of this emerging asset class, enabling small- to mid-sized companies to capture the economic benefits of the transition to net zero, while contributing to economy-wide emissions reduction. The CEFC investment sits alongside backing from Qantas Super.
ESG factor
Industry engagement and collaboration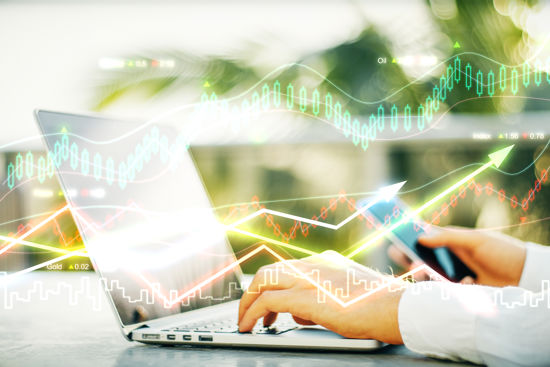 Xpansiv
The Xpansiv global marketplace is an innovative centralised platform that allows buyers and sellers to trade ESG-inclusive commodities as part of their emissions reduction strategies. The platform provides major Australian and global corporates with access to some $10 billion in registered assets, including carbon offsets, renewable energy certificates and differentiated fuels. Market expansion will see Xpansiv develop, register, transact and price ESG commodities, using a combination of organic growth initiatives and strategic acquisitions.
CEFC context
Kick-starting Australia's green hydrogen economy for global potential
Australia has strong comparative advantages in renewable hydrogen, with significant high-quality renewable energy resources, a trusted position in global energy markets, good proximity to key global markets and attractive institutional investment conditions. Reflecting its strong track record in developing Australia's renewable energy and large-scale battery storage sectors, the CEFC is seeking to encourage emerging investor interest in hydrogen where economic returns do not yet achieve investor benchmarks. This includes identifying opportunities to attract large-scale institutional capital by proving up risks to allow the market to move to larger-scale projects.
$23.25m
CEFC lifetime investment commitment
Market context
Green hydrogen has an important role to play in decarbonising hard-to-abate areas of the global economy, including heavy transportation, aviation and shipping
Equally, the chemicals, steel and heavy industrial sectors are increasingly looking to green hydrogen as a viable alternative to fossil fuels.
The International Energy Agency reported global hydrogen demand of 90 Mt in 2020, with encouraging signs of market progress. Global capacity of electrolysers doubled to just over 300 MW in the five years to mid-2021, with a potential pipeline of almost 90 GW under development. If all those projects are realised, global hydrogen supply from electrolysers could reach more than 8 Mt by 2030. While significant, this is still well below the 80 Mt required by that year in the pathway to net zero CO2 emissions by 2050 set out in the IEA Roadmap for the Global Energy Sector. Geoscience Australia has found that the identified coastal land suitable for hydrogen production in Australia could more than meet the expected 2050 global demand for renewable hydrogen.
~$250b
Geoscience Australia forecast investment requirement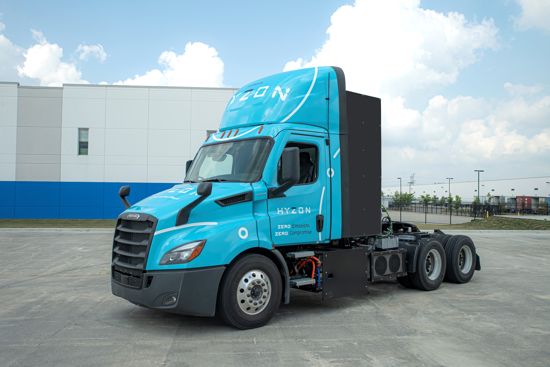 Ark Energy
Ark Energy is developing the SunHQ H2 Hydrogen Hub in Townsville, which will include a 1 MW PEM hydrogen electrolyser, compressors, storage and refuelling infrastructure. With a maximum annual production capacity of 155,000 tonnes of green hydrogen, the hub will play a key role in allowing the Sun Metals Zinc Refinery to become the first in the world to produce green zinc. The hub can also supply green hydrogen to a range of customers, offering the potential for third-party decarbonisation. The CEFC commitment also finances five purpose-built, 140-tonne rated, zero emission hydrogen fuel cell electric trucks, to be provided by Hyzon Motors. The trucks will transport zinc concentrate and ingots between the refinery and the Port of Townsville. The CEFC investment was made through the Advancing Hydrogen Fund. 
ESG factors

Industry engagement and collaboration
Reef catchment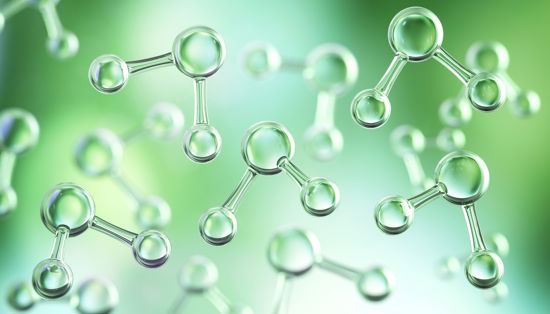 Hysata
The CEFC has invested a further $10 million in Australian innovative Hysata as part of its Series A round to accelerate the development of its advanced electrolyser technology. Hysata attracted support from renowned global investors in the $42.5 million funding round, which was oversubscribed. Hysata's innovative technology, based on University of Wollongong research, aims to produce hydrogen more efficiently and accelerate the development of Australia's emerging hydrogen industry. Research published in scientific journal Nature Communications in 2022 confirmed Hysata's capillary-fed electrolysis cell could produce green hydrogen from water at 98 per cent cell energy efficiency, significantly better than existing electrolyser technologies, thus enabling a hydrogen production cost well below A$2/kg. The CEFC $10 million follow-on investment closed just after 30 June 2022. It was made through the Clean Energy Innovation Fund. Refer to Appendix H.
ESG factors

Industry engagement and collaboration
Local job creation and socioeconomic impacts
CEFC context
Supercharging investment in our cleantech future
The Clean Energy Innovation Fund is the largest dedicated cleantech venture capital investor in Australia, drawing on CEFC finance and expertise to invest in innovative businesses focused on reaching net zero emissions. The Innovation Fund invests in companies with experienced and capable management teams, a competitive edge in technology and innovation, and the potential for both domestic and global market application of their technologies and solutions. It aligns these companies with cleantech investors, who are motivated by the positive environmental impact of cleantech innovation, as well as commercial potential and robust business fundamentals. Refer to Appendix H.
$163m
CEFC lifetime investment commitment
Market context
The transition to a net zero economy is creating enormous opportunities for new technologies, new business models and rapid innovation and commercialisation
Opportunities exist across all areas of the economy, particularly in the high impact areas of renewable and distributed energy, mobility and smart cities, food and agriculture and new approaches to manufacturing and recycling. With no single solution to the complex challenge of economy-wide emissions reduction, Australia's cleantech innovators and entrepreneurs are part of a global race to capitalise on the sustainable economy of the future.
49
New and follow-on transactions
Clean Energy Innovation Fund portfolio in detail
The Innovation Fund achieved lifetime investment commitments of $163 million to 30 June 2022, including direct and follow-on investments in 49 transactions. Significantly, CEFC investments through the Innovation Fund have catalysed an additional $3.17 in private sector investment for each $1.00 of CEFC investment, delivering total lifetime transaction value of almost $656 million to 30 June 2022.
Lifetime commitments through the Innovation Fund have included $108 million in initial CEFC investment to 25 individual companies, complemented by a further $55 million from the CEFC through follow-on commitments to support continued growth.
The Innovation Fund added six companies to its portfolio in the 2021–22 year, with new investments of $11.3 million. It also made follow-on investments of $34.1 million to 10 existing portfolio companies, with strong participation in ongoing capital raisings supporting company growth. Private sector leverage for the period was $4.45 for each dollar of CEFC capital invested. The comparatively higher leverage in the 2021–22 year reflects strengthening investor interest in cleantech start-ups in the context of the heightened ambition to achieve net zero emissions.
With reserving for follow-on investments in existing portfolio companies, the CEFC expects to deploy more than the notional $200 million originally allocated to the Innovation Fund. The scale and strength of the CEFC balance sheet will see the CEFC continue to invest in the cleantech sector, drawing on capital from the CEFC core fund and/or investing through Virescent Ventures. This flexibility and collaborative approach demonstrates the strength of our continuing commitment to the cleantech sector.
Innovation Fund investment commitments: 2021–22
| | |
| --- | --- |
| New commitments | $m |
| Novalith | 1.91 |
| All G Foods | 5.00 |
| Samsara Eco | 0.75 |
| Downforce Technologies | 1.62 |
| MicroTau | 2.00 |
| Follow on commitments | $m |
| Relectrify | 1.15 |
| Loam Bio | 4.16 |
| Zoomo | 4.99 |
| JET Charge | 6.03 |
| Greensync | 0.15 |
| Zen Ecosystems | 0.95 |
| Gridcognition | 0.63 |
| Samsara Eco | 3.35 |
| Morse Micro | 3.00 |
| Sunman Energy | 9.69 |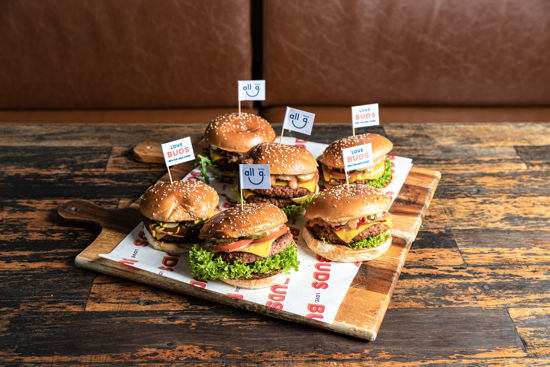 All G Foods
All G Foods is an Australian company at the forefront of developing new plant-based and alternative proteins to support sustainable food production. Alternative proteins are an important way to reduce food-related emissions because they have a relatively small carbon footprint. All G Foods is growing rapidly through retail and foodservice distribution throughout Australia. The company launched BUDS plant-based burgers in September 2021 and is working on precision fermentation technology to develop dairy proteins. This investment was made through the Clean Energy Innovation Fund. Refer to Appendix H.
ESG factors

Industry engagement and collaboration
Local job creation and socioeconomic impacts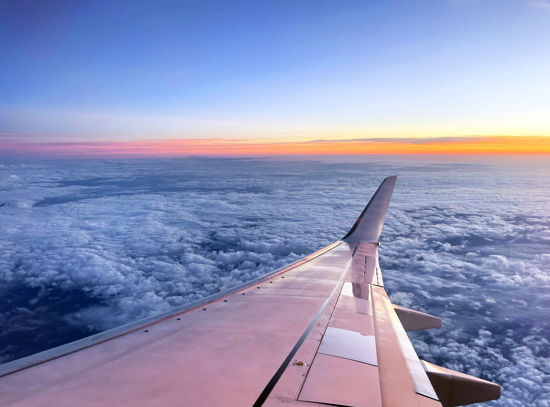 MicroTau
Australian advanced manufacturing company MicroTau is bringing an innovative solution to aviation and shipping emissions. The company has developed a lightweight film product modelled on shark skin that can be applied to the surface of aircraft, reducing drag, improving fuel efficiency and cutting emissions. The film has the potential to be a cost-effective, scalable solution that can be retrofitted to existing aircraft. The film, which can be applied during scheduled aircraft maintenance, has the potential to deliver as much as 225 million t CO2-e abatement annually. This investment was made through the Clean Energy Innovation Fund. Refer to Appendix H.
ESG factor

Local job creation and socioeconomic impacts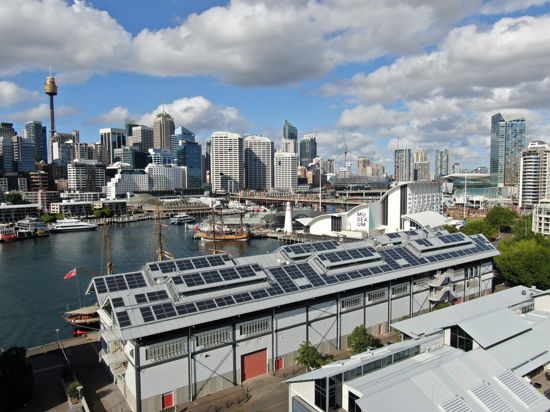 Sunman
$9.7m
CEFC follow-on commitment
Leading Australian solar innovator Sunman completed a successful Series C capital raising in the 2021–22 year, including an additional $9.7 million investment from the CEFC through the Clean Energy Innovation Fund. The CEFC has now invested almost $20 million in Sunman, representing the largest investment to a single company through the Innovation Fund since we began investing. Sunman is led by pioneering energy scientist and entrepreneur Dr Zhengrong Shi. Through the research and development of composite materials, Sunman has successfully commercialised the world's first glass-free, lightweight and flexible solar panel, the eArc. Sunman describes the eArc panels as a flexible "solar skin", which is 70 per cent lighter and up to 95 per cent thinner than conventional panels. Installation time on site is also reduced by 40 per cent.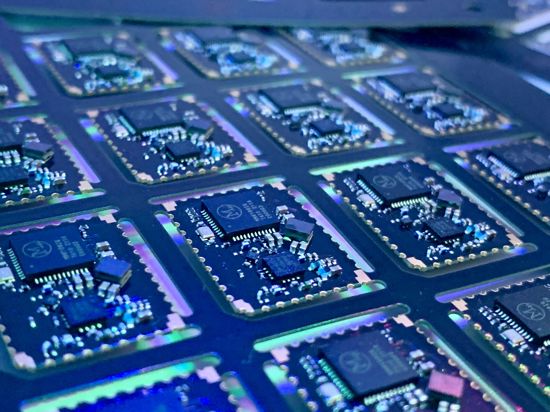 Morse Micro
$3.0m
CEFC follow-on commitment
Australia's largest semiconductor maker, Morse Micro, secured $140 million in a Series B capital raising, led by Japanese chip giant MegaChips with backing from a number of other experienced investors. The raising, which closed just after year end, will allow Morse Micro to accelerate the manufacture and distribution of its energy efficient, long-range Wi-Fi HaLow chips. The capital raise included $3 million in CEFC finance, delivered via the Clean Energy Innovation Fund in 2021–22. This was followed by a further $5 million in CEFC capital completed just after year end, taking total CEFC investment in Morse Micro to $13.4 million. The Series B round represents the largest single capital raise by an innovation Fund portfolio company. The Morse Micro WI-Fi HaLow chips can reach 10 times further than conventional Wi-Fi technology and boast ultra-low power consumption that can enable devices to run on a single battery for years.
Read next
Virescent Ventures
Virescent Ventures