Investing across the
economic landscape
Investing in low emissions solutions in property, infrastructure, industry, natural capital and resources can deliver benefits right across the economy, from lower energy consumption to alternative approaches to production, reducing demand on the energy network and abating carbon emissions.
In this section
---
CEFC context
A greener future for landmark industrial, commercial and residential assets
The CEFC is an active investor across the property sector. This extends from commercial office, retail and industrial segments through to alternative and emerging asset classes, including student housing, retirement living and residential markets. The CEFC also invests across the capital stack, using debt and equity instruments. CEFC cornerstone investments in new property funds continue to demonstrate the positive link between financial returns and ESG outcomes. In order to optimise emissions performance and achieve long-term sustainability targets, the CEFC operates as a "patient" investor, recognising there are opportunities to reduce emissions across the investment lifecycle, from the development approval process to design, procurement and construction, then finally into operations.
$1.92b
CEFC lifetime investment commitment
Market context
Buildings account for more than 50 per cent of electricity consumption in Australia and contribute up to 25 per cent of national greenhouse gas emissions
Prime-grade assets held by institutional investors have made significant progress towards achieving net zero emissions, including those supported by the CEFC. However further investment and innovation is required in secondary-grade assets, particularly in the areas of building electrification, lowering tenant emissions and reducing embodied carbon. Analysis from the ClimateWorks Centre suggests that the property sector has the potential to reduce emissions by up to 73 per cent below 2020 levels by 2030, and approach full electrification across residential and commercial buildings by 2040.
~25%
Share of national emissions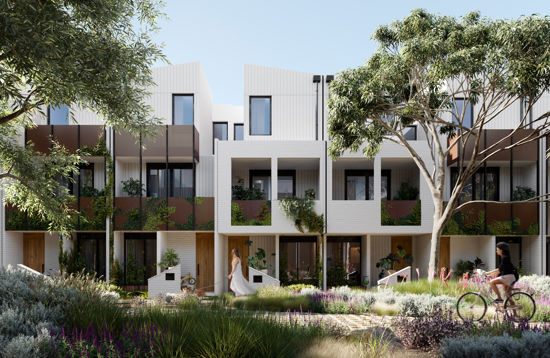 Metro
A new 8-star housing development featuring the latest clean energy technologies, including low carbon concrete, is leading the way in showing how green design can help home buyers embrace the benefits of energy efficient living. Melbourne's Northcote Place, developed by Metro, has an average 8-star NatHERS rating, a level achieved by less than two per cent of new homes. The homes include a range of features, such as all-electric induction cooking, heat pump hot water, rooftop solar systems with the option to add battery storage, wiring to be electric-vehicle ready, and rainwater tanks connected to both toilets and laundries. The homes also feature Holcim ECOPact, a low carbon concrete that reduces embodied carbon by 30–60 per cent.
ESG factors
Industry engagement and collaboration

Community connection
Local job creation and socioeconomic impacts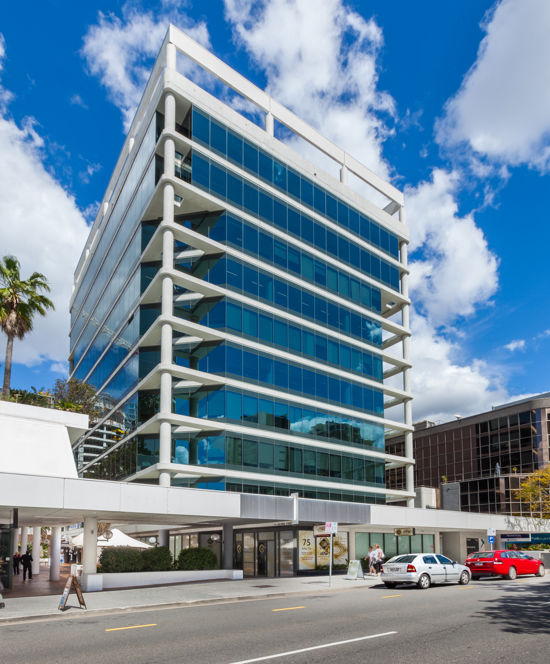 Forza Capital
A 25-year-old B-grade commercial office building in Brisbane's CBD will be refurbished to cut emissions by as much as 55 per cent, achieving higher energy standards than many new properties. The 200 Creek Street building will undergo equipment and building services upgrades, including a combination of energy efficiency, renewable energy and energy conservation technologies and practices. The work will lift the building to a 5.5 star NABERS rating, a performance achieved by just six per cent of commercial office buildings Australia-wide. A significant portion of buildings anticipated to be standing in 2050 have already been built. Improving the energy performance of buildings is widely regarded as one of the most cost-effective ways of delivering reductions in carbon emissions and lowering energy consumption.
ESG factors
Climate risk disclosure
Industry engagement and collaboration
Local job creation and socioeconomic impacts
CEFC context
Transforming key national social, economic and transport assets
Australia's progress in cutting emissions will be influenced by how fast and well we can tackle those areas of economic activity where emissions are hardest to abate, including infrastructure, transport, telecommunications and, increasingly, data centres. These sectors account for a significant portion of Australia's total greenhouse gas emissions. A key factor in achieving efficient, rapid and wide-scale decarbonisation is collaboration between asset owners and infrastructure users, together with industry. CEFC investments are supporting the decarbonisation of some of Australia's most important infrastructure assets. With global emissions from data centres already surpassing those of aviation, these are expected to double between 2020 and 2025, the CEFC is increasingly looking at this asset class as an investment priority.
$1.15b
CEFC lifetime investment commitment
Market context
The infrastructure sector accounts for a substantial portion of Australia's total greenhouse gas emissions, driven largely by fossil fuel consumption in energy generation and passenger and freight transport
According to analysis from the ClimateWorks Centre, infrastructure influences 15 per cent of Australia's emissions directly and 55 per cent indirectly. As institutional investors increasingly consider ESG factors in their investment decisions, infrastructure owners face new challenges in the way they manage the energy profile of their assets. CEFC finance supports best practice and market leading design, construction and operations. While proven technology solutions and operating models are available to cut emissions and lift productivity, considerable challenges remain, particularly in transport emissions. Infrastructure assets are often long-lived and provide critical services for modern societies. These assets offer significant potential for emissions abatement. Improvements made to existing asset operations, and efficiencies implemented at the design and construction stages, provide ongoing benefits.
~70%
Infrastructure share of national emissions, ClimateWorks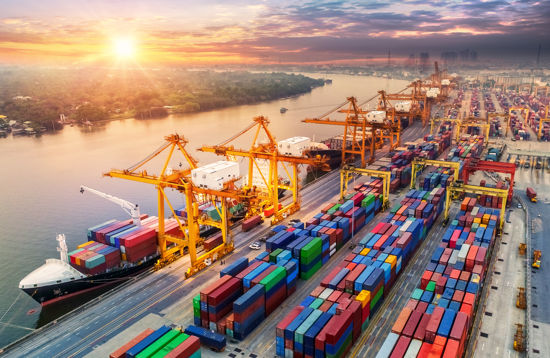 QIC Global Infrastructure Fund
The QIC Global Infrastructure Fund is accelerating its trajectory to net zero emissions across its core infrastructure assets. The fund is seeking to halve its Scope 1 and 2 emissions by 2030 from a 2020 baseline, and has a 2040 net zero emissions target. The scale and diversity of its portfolio allows the fund to benefit from the deployment of a broad range of clean energy technologies across its 11 core and core-plus infrastructure assets, which span energy, transport and social infrastructure.
ESG factors
Climate risk disclosure

Industry engagement and collaboration
ESG performance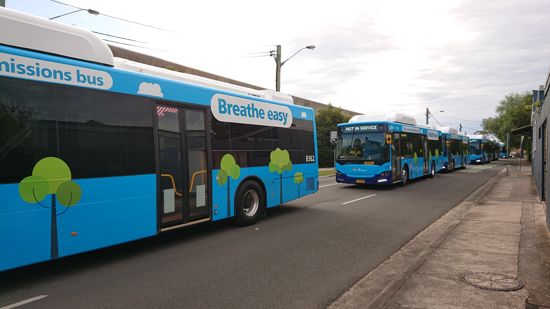 Zenobe
Australia's first electrified bus fleet, owned by Zenobe and Transgrid, is driving down vehicle noise and emissions in Sydney. The introduction of 40 electric buses will be supported by battery packs, fast-charging infrastructure and software, stationary battery energy storage and rooftop solar at the Leichhardt bus depot in Sydney, Australia's first fully integrated electric bus depot. Investment in the buses is expected to save 2,600 t CO2-e annually and up to 39,000 t CO2-e over the expected lifetime of the equipment.
ESG factors
Industry engagement and collaboration

Climate risk disclosure
CEFC context
Re-positioning Australian natural capital for a regenerative and sustainable net zero future
The CEFC is building on its longstanding focus on agriculture-related emissions with a broader focus on natural capital. This reflects both the complexity and particular urgency of improving the sustainability and competitiveness of the Australian agriculture sector, in conjunction with measures to regenerate and improve land, water and biodiversity. CEFC investments in natural capital range from providing discounted finance for smaller-scale energy efficiency and renewable energy improvements in agriculture production, to large-scale investments in specialised funds, notably across the cropping and livestock sectors. Increasingly, the CEFC is focusing on soil carbon opportunities, particularly through the Clean Energy Innovation Fund with its specialist focus on cleantech start-ups. CEFC investments in the sector saw the CEFC named Global Sustainable Investor and Asia Pacific Institutional Investor of the year in the 2021 Agri Investor Awards. The awards recognise CEFC leadership in driving investment towards sustainability-focused, low carbon agriculture.
$270m
CEFC lifetime investment commitment
Market context
According to the global Taskforce on Climate-related Financial Disclosure, more than half the world's economic output, representing some US$44 trillion of economic value generation, is moderately or highly dependent on nature
This includes agriculture-based activities and their associated revenues, as well as the value of biodiversity, ecosystems and soil carbon. In Australia, natural capital is dominated by the agriculture sector, which accounts for 55 per cent of Australia's land use, across diverse conditions and a highly variable climate. The value of agricultural production increased 19 per cent in the past 20 years in real terms, and is expected to reach a record $73 billion in 2021–22, due to better than expected seasonal conditions and prices. While this is positive for the sector, and the broader economy, the Australian Bureau of Agricultural and Resource Economics and Sciences has highlighted longer term concerns about the impact of climate change on agriculture production, noting annual farm profits had fallen 23 per cent in 2001–2020 relative to 1950–2000. Over the same period, the risk of very low farm returns due to climate variability had essentially doubled, from a one in 10 frequency to more than one in five.
>50%
Share of global economy moderately or highly dependent on natural capital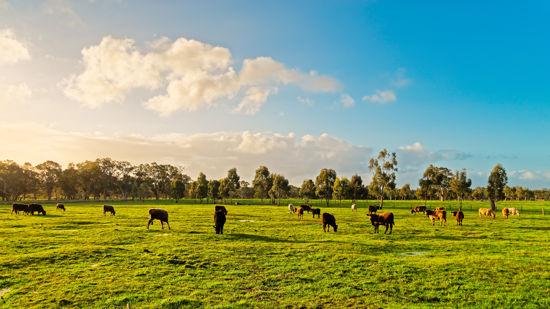 Paraway Pastoral
Paraway Pastoral, one of Australia's largest pastoral operators, has committed to implement a range of initiatives to achieve a 30 per cent reduction in its emissions intensity by 2030, aligned with the principles of the Global Methane Pledge. Operating 28 pastoral and cropping farms across some 4.5 million hectares, across Australia, Paraway as the capacity to run more than 220,000 cattle and 250,000 sheep, as well as a mixture of dryland and irrigated cropping. The CEFC commitment, through an agricultural fund managed by Macquarie Asset Management, aims to cut methane and on-farm emissions. This transaction closed just after year end.
ESG factors
Climate risk disclosure

Industry engagement and collaboration
ESG performance
Wyuna Regenerative Ag
The Wyuna Regenerative Agriculture fund will use a regenerative farming model to support carbon sequestration alongside red meat production. The Fund will aggregate and operate farm assets across NSW and Queensland, transforming landscape outcomes and creating Australian Carbon Credit Units through its regeneration projects. Co-investors include global industrial property company Goodman Group and private equity firm GreenPoint Group. Wyuna will work with natural capital and carbon farming advisors to develop robust measurement techniques to improve biodiversity regeneration outcomes. Soil carbon measurement will be used to enhance sustainable land management techniques.
ESG factors
Climate risk disclosure

Industry engagement and collaboration
First Nations peoples and social engagement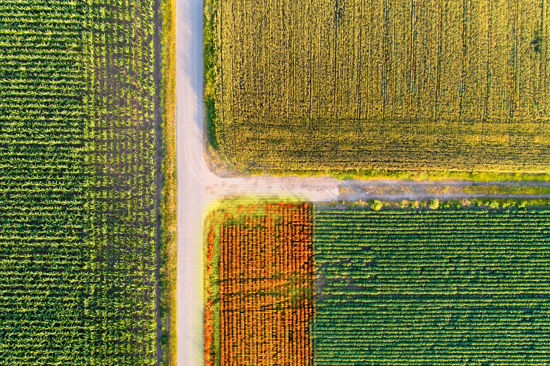 Downforce Technologies
Downforce Technologies has developed an innovative technology solution to cut the cost of measuring and monitoring soil health and carbon levels, a key component in cutting land-based emissions. Investor interest in the technology enabled Downforce to close a $3.2 million seed capital raise, so it can continue the development and growth of its globally-scalable platform. The unique approach to measuring soil organic carbon was described as a "novel and highly effective platform" in an independent validation by the Chief and Founding Editor of the International Journal of Agricultural Sustainability, Professor Jules Pretty. This investment was made through the Clean Energy Innovation Fund. Refer to Appendix H.
ESG factors
Industry engagement and collaboration

Local job creation and socioeconomic impacts
CEFC context
Tapping into Australia's emerging critical minerals while cutting manufacturing, industrial and mining emissions
The CEFC is developing new financing solutions for heavy industry and resources, to capitalise on their outsize potential to cut emissions, while supporting their continued contribution to the national economy in the transition to net zero emissions. Manufacturing produces more than 11 per cent of Australia's direct emissions, with some 45 per cent of this coming from the manufacture of commodities. The 2021–22 year saw the CEFC complete two of its largest ever emissions-reduction transactions, working with substantial manufacturers to transform production processes. In addition, the CEFC has a strong focus on the resources sector, where mining-related emissions have increased at almost double that of the services, construction and transport sectors collectively. The CEFC sees substantial investment opportunities through the decarbonisation of existing mining operations, alongside efforts to accelerate the development of the critical minerals sector, which is central to the clean energy supply chain.
$266m
CEFC lifetime investment commitment
Market context
The substantial task of cutting emissions across the manufacturing and resources sectors is well recognised, due to its heavy reliance on fossil fuels as both a heat and transport energy source
However, fuel security issues, technology improvements and the relatively lower cost of renewable energy are challenging the status quo, together with escalating investor demand for substantial improvements to the emissions profile of their assets. Work by the Australian Industry Energy Transitions Initiative (ETI) found that Australia's industrial regions contribute significantly to the national economy but are also significant producers of hard-to-abate emissions. The ETI, which brings together industry and business leaders including the CEFC, forecast the potential to cut emissions by as much as 88 per cent in just five major industrial zones – including the Pilbara, Kwinana, Hunter, Illawarra and Gladstone. This is the equivalent to 70 Mt CO2-e of abatement, or removing all emissions from cars and light commercial vehicles across Australia. To achieve this level of abatement, investment in these regions and enabling infrastructure required would be in the order of $50 to $100 billion. The required renewable energy infrastructure, green hydrogen and energy storage has the potential to create job opportunities for 178,000 to 372,000 Australians.
~70Mt CO2-e
Potential abatement in five of Australia's industrial regions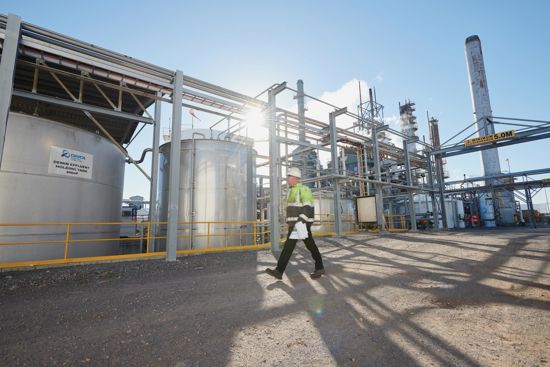 Orica
A pioneering CEFC investment in the manufacturing sector will reduce emissions of a greenhouse gas by deploying proven technology in an Australian-industry first. The investment will enable manufacturer Orica to upgrade processing plants used in the production of ammonium nitrate with technology designed to abate nitrous oxide emissions. It is the first major direct investment by the CEFC in the manufacturing sector and represents one of the largest single abatement projects financed by the CEFC. It aims to eliminate more than 567,000 tonnes per annum of CO2-e through the abatement of nitrous oxide, a greenhouse gas that is 265 times more potent than carbon dioxide. Tertiary nitrous oxide abatement technology will be installed in three nitric acid plants at Orica's Kooragang Island facility in NSW, the first time the technology has been used in Australia.
ESG factors
Climate risk disclosure

Industry engagement and collaboration
ESG performance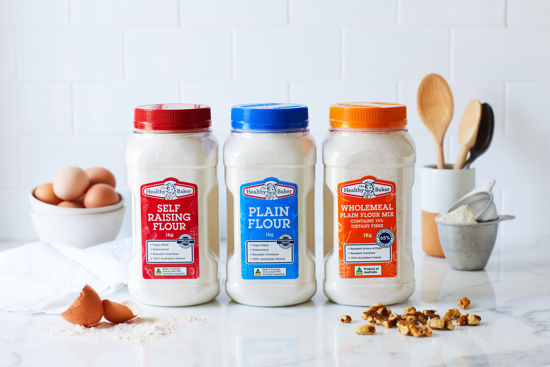 Manildra
Australia's largest wheat processor and ethanol manufacturer will take a significant step toward reducing its greenhouse gas emissions. Manildra Group is transforming the way it generates steam and electricity, eliminating coal from its energy mix and replacing it with a gas-fired cogeneration plant. Installation of the combined heat and power plant is a further stage in the Manildra Group transition to low carbon manufacturing. The company will actively investigate green hydrogen to power the plant in the future, as well as more conventional renewable energy sources as the electrification of industrial steam production becomes more economic. The installation of cogeneration technology is expected to reduce emissions at the energy-intensive plant by about 40 per cent, abating an estimated 332,000 t CO2-e annually.
ESG factors
Industry engagement and collaboration

Local job creation and socioeconomic impacts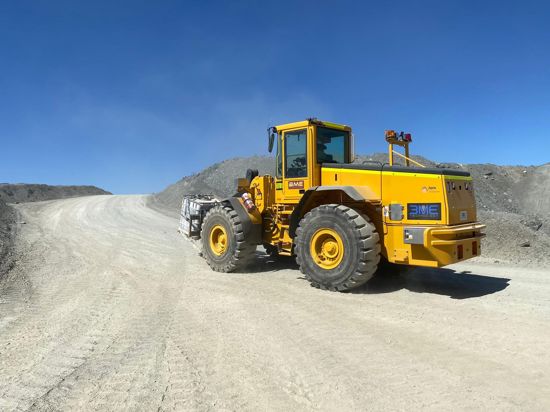 3ME Technology
3ME Technology is developing cutting-edge battery electric systems to electrify mining operations and replace diesel engines. 3ME is scaling up production of its Bladevolt battery system, which focuses on meeting the very high safety and operating demands of heavy vehicles used in the Australia's resources sector. The technology can be retrofitted into a range of vehicles, from small utilities to very large production vehicles, to help accelerate the electrification of mining vehicles and provide substantial opportunities for emissions reduction. In 2022, 3ME was recognised as a top five innovator in the mining, agriculture and utilities sector by the Australian Financial Review Boss Magazine.
ESG factors
Industry engagement and collaboration

Local job creation and socioeconomic impacts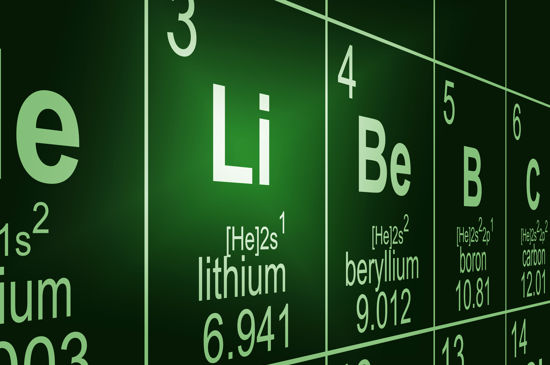 Novalith
Novalith is an Australian climate technology start-up targeting the global lithium market with ground-breaking Australian-made processing technology that could revolutionise the global battery supply chain. Lithium is a key component of rechargeable batteries, used to electrify transport and decarbonise energy markets. The Novalith process for extracting lithium consumes carbon dioxide as a re-agent. This reduces emissions, eliminates the need for conventionally consumed chemicals and minimises waste. The approach also negates the need for extensive offshore processing, enabling Australian-produced lithium ore to be processed closer to mine sites, further strengthening the sustainability of the supply chain. This investment was made through the Clean Energy Innovation Fund. Refer to Appendix H.
Read next
Tapping into new investment models and opportunities
Tapping into new investment models and opportunities