Across our first decade, the CEFC has worked to develop new market opportunities to accelerate investment into emissions reduction, across a diverse range of opportunities. This has seen the CEFC play a key role in the growth of Australia's sustainability-themed bond markets, as well as the provision of tailored co-finance programs for smaller-scale investments. These investment classes are both showing increased strength and maturity. Our commitment to the development of new market opportunities continued in the 2021–22 year, with particular areas of focus around impact capital, carbon markets and timber buildings.
Carbon markets
~21%
Share of global emissions covered by carbon markets, The Economist
The CEFC is seeking to support the growth of the carbon market in Australia, targeting investments in high integrity carbon offsetting activities and infrastructure, as reflected in our investment in the Xpansiv global marketplace for ESG commodities. The CEFC has a strong track record in financing emerging low-emissions markets and aims to bring its finance and expertise to the carbon market in Australia, to enable it to achieve its full abatement potential. Carbon markets respond to the urgency of climate action, by enabling the reduction or removal of carbon emissions at scale right now, through offsets. Carbon offsetting activities, particularly those related to nature, can also deliver a wide range of co-benefits, such as protecting and restoring biodiversity and creating economic opportunities for regional areas. While carbon credits are an important component of the decarbonisation effort, the CEFC recognises that they are not the only component. Organisations participating in carbon markets should have a comprehensive plan to decarbonise their operations, and be able to demonstrate how carbon offsets form part of this plan.
Impact capital
$10-100m
Australian mid-sized business revenues
High-growth companies developing decarbonisation solutions can struggle to access sophisticated capital and the required expertise to scale rapidly. During the 2021–22 year, the CEFC responded to the need for additional risk capital with the creation of a targeted Impact Capital platform. With more than 20,000 companies generating revenue of between $10 million and $100 million annually, Australia has a deep pool of mid-sized businesses. Importantly, these businesses represent a source of potential climate products, technologies and solutions. In addition, they themselves are customers seeking to adopt emissions reductions strategies. Using a range of equity and equity-like investment models, the CEFC Impact Capital platform aims to catalyse investment in private markets that deliver financial and decarbonisation impact outcomes. This will include support for businesses as they scale up their operations and accelerate the commercialisation of low emissions business solutions that have demonstrated market acceptance and can capitalise on increasing demand from business, governments and consumers.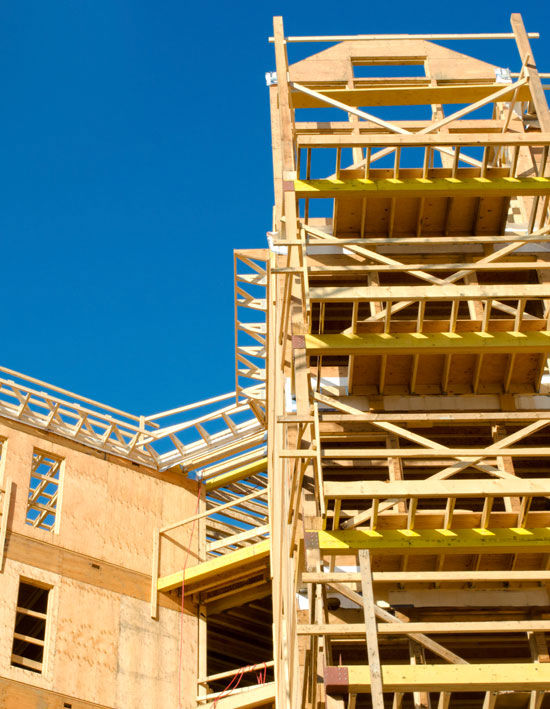 Timber Building Program
Timber-framed medium- and high-rise buildings are growing in popularity across the world, offering a lower carbon footprint, fast build time and physiological benefits for the end user. Innovations in engineered wood products have created new opportunities for mass timber construction in larger projects, with immediate and long-term environmental benefits. While Australia's leading property companies continue to top international sustainability benchmarks, the challenge remains to extend this progress across the sector more broadly. Australia is seeing early adopters beginning to incorporate low carbon materials in their construction, with mass timber buildings under construction in several cities. The CEFC Timber Building Program aims to accelerate the use of mass timber construction in Australia, with the provision of tailored debt finance to eligible projects.
Sustainability-themed bonds
$870m
CEFC lifetime commitment
The CEFC has committed almost $870 million to 20 green or sustainability-themed bonds since we began investing, often participating as a cornerstone investor to underpin first-in-class issuances. The CEFC commitments contributed to $6.5 billion in the total value of sustainability-themed bond issuances, helping shape this specialist and fast-growing segment of the domestic market. Sustainability-themed bonds provide issuers with access to ESG-focused capital to finance a broad range of emissions reduction undertakings. Where aligned to credible global taxonomies, such as those of the Climate Bonds Initiative and the Science-Based Targets initiative, sustainability-themed bonds also give investors confidence about the integrity of these low emissions investment opportunities.
Co-finance programs
$1.7b
CEFC lifetime commitment
The CEFC has made lifetime commitments of $1.7 billion to 30 June 2022, via 12 providers through the well-established co-finance programs. This has seen lifetime deployment of $1.5 billion in CEFC capital, providing discounted finance for more than 39,500 eligible smaller-scale emissions reduction projects Australia-wide. Eligible projects range from small-scale rooftop solar and battery storage to energy efficient manufacturing and farm equipment, as well as improved building insulation, heating and cooling, demand management systems and low emissions or electric light vehicles. The co-finance programs provide cost-effective finance to incentivise borrowers to preference best-in-class clean energy assets when considering new equipment purchases, property fitouts and vehicles. The finance can cover up to 100 per cent of the cost of equipment, with projects typically valued at up to $5 million. Similar co-finance programs, drawing on the CEFC model that preferences best-in-class low emissions technologies, have been developed by existing and new co-financiers, even without CEFC financial participation.
Read next
Building market capacity
Building market capacity