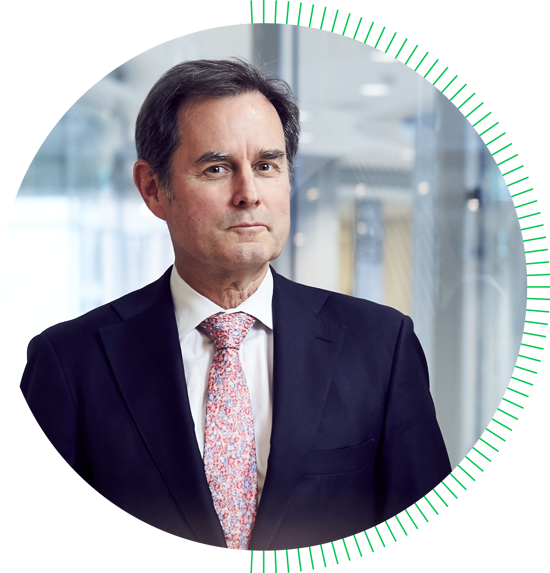 In 2020–21 the CEFC completed another outstanding year of clean energy investment, spearheading Australia's efforts to cut emissions at a time when the imperative of our work is more urgent than ever.
With the release of the Sixth Assessment Report from the Intergovernmental Panel on Climate Change, we are again reminded of the scale of the emissions challenge. It is clear that the ability of the CEFC to connect a widening pool of willing capital with the clean energy investments and technologies capable of driving down emissions is critical to helping meet that challenge. We are at the forefront of an advance by private sector capital into impact investments that can pave the way to a net zero economy. The CEFC is well positioned to work with this capital in addressing decarbonisation at the urgent pace required.
Australia is blessed with abundant renewable resources, of solar, wind and critical minerals, along with the entrepreneurial spirit and skill required to push technological boundaries. CEFC capital is at the centre of these intersecting resources, with the unique ability to marshal them in the pursuit of decarbonisation. Our expertise in developing new markets, building investor confidence and crafting bespoke and innovative investment products is facilitating the transition to lower emissions. We are positioning Australia to take advantage of the clean energy opportunities for new jobs and economic growth, along with the environmental, social and health benefits that will also emerge.
In 2020–21 CEFC capital crossed new frontiers, accelerating investment in hard-to-abate sectors, overcoming financial hurdles and reaching into new areas of the economy that are key to driving down emissions. We were proud to make our first major transmission investment to help meet the rapidly evolving requirements of our energy network. This $125 million investment commitment for grid infrastructure critical to the nation-building Snowy 2.0 development was followed by a second transmission investment, in the landmark Project EnergyConnect, which closed just after year end. This historic project is the single-largest CEFC transaction since we began investing and will help deliver an estimated 1,780 MW of renewable energy to accelerate the decarbonisation of Australia's electricity network. We also provided a $160 million limited recourse loan to finance the 300 MW Victorian Big Battery which is on track to be one of the largest storage facilities in the world. CEFC finance was vital to allowing these large-scale and complex projects to proceed, addressing grid security and supporting a greater uptake of renewables.
Our continued involvement in clean energy generation saw us work with Octopus Australia in a landmark joint venture to help accelerate the delivery of Gippsland's Perry Bridge and Fulham solar farms. In providing development capital to the joint venture, we are helping create an exciting clean energy future for the Gippsland community. And in demonstrating the ability of grazing and solar farming to co-exist, the projects can also provide a diversified revenue stream to local landholders.
The 2020–21 year was notable for a range of other firsts, including our inaugural hydrogen-related investment, our first direct investment in embodied carbon and our first investment through the Australian Recycling Investment Fund. In addition, landmark commitments across the financial sector saw the CEFC back a green bond linked to the first Australian forward-looking climate transition equity index. We also invested in a green residential mortgage-backed securitisation to deliver more sustainable housing through green home loans.
We continue to advance the development of Australia's cleantech ecosystem through our Innovation Fund, which helped match investors with leading Australian entrepreneurs whose technological breakthroughs are so important to the transition. The Innovation Fund marked its fifth year of operation with lifetime investment commitments of $117.6 million, driven by a record 11 investments in the 2020–21 year, including five follow-on investments. Right across the Innovation Fund portfolio, leading innovators are working to deliver a more sustainable economy, capturing the benefits of the clean energy transition. There is no single solution to cutting carbon emissions, which is why the diversity of these innovators is so important.
Our investment portfolio has shown impressive resilience throughout the COVID-19 pandemic. As a responsible investor, we are ever conscious of striking an appropriate balance between effective risk management and providing investment support to the broader clean energy economy. During 2020–21, we were pleased to support clients through the economic uncertainty that accompanied a second year of intermittent lockdowns, including working with clients to restructure transactions with suitable terms for the changing and often difficult market conditions.
The CEFC takes seriously our responsibility to foster greater knowledge of clean energy potential by sharing our insights. This year we made an important contribution to the understanding of a future domestic hydrogen market with the publication of the Australian hydrogen market study. Another report, Energising resource recovery: the Australian opportunity, identified an investment pipeline of up to $7.8 billion in our waste, bioenergy, recycling and resource recovery sectors. In parallel, we continued to share what we have learned from our broad range of investments through a series of webinars, podcasts and Investment Insights.
During the year, the Board and Senior Leadership Team looked closely at our five-year direction and outlook, with a view to building on the strong foundation we have established in our first nine years of investment. Importantly, we will continue to play a key role as a trusted leader in Australia's clean energy transition and aspire to retain our place as the 'world's most successful green bank'. Our five-year strategic framework sets ambitious targets, recognising the scale of the emissions challenge ahead, as well as the continued role of the CEFC in leading the market in catalysing the required investment. Our goal is to work alongside private sector capital in delivering more than $55 billion in total investment to low emissions opportunities. Importantly, these initiatives would potentially deliver annual emission reductions in five years of 13 MtCO2-e. We will continue to refine and develop this strategic vision over the coming years.
As we continue this important work, we greatly appreciate the guidance of the CEFC Board led by Chair Steven Skala AO and the close working relationship we enjoy with the Minister for Energy and Emissions Reduction, the Hon Angus Taylor MP, the Minister for Finance, Senator the Hon Simon Birmingham, and the Departments of Finance and Industry, Science, Energy and Resources.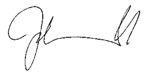 Ian Learmonth
Chief Executive Officer, CEFC
Read next
Our strategy
Our strategy