Reducing
non-energy emissions
Transformation through technology
Reducing non-energy emissions is critical to the goal of achieving net zero emissions. In fact, these emissions account for around 20 per cent of Australia's emissions. Non-energy emissions can be created through industrial and manufacturing processes, agriculture and livestock production, and waste management practices. We're pursuing diverse investment opportunities to tackle these emissions, including working with manufacturers where exciting technology solutions are emerging. Together with our co-investors, CEFC finance is backing the use of low embodied carbon materials in buildings as well as improvements in recycling and waste management processes. In agriculture, CEFC investments in regenerative farming, bio-sequestration and soil carbon are also aiming to reduce non-energy emissions.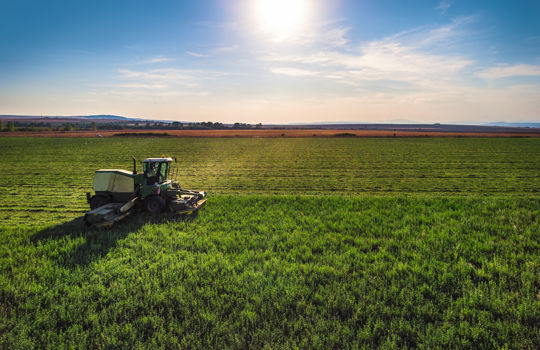 Regenerative farming offers higher yields
$50m
CEFC investment commitment
Australian farms will seek higher yields while lowering their carbon output under a new regenerative farming initiative led by Kempen SDG Farmland Fund, a global agricultural fund. The science-led sustainable farming initiative will be operated by Faulkner Farming and managed by Gunn Agri Partners, an Australian-based specialist farming and agricultural investment management business. Using agronomic research from the CSIRO, the $100 million Transforming Farming Platform will focus on underperforming rainfed or dryland small to medium farms throughout Australia. A significant portion of Australian arable land achieves actual yield below its potential, pointing to the importance of optimised farm management practices, which can be achieved alongside proven emissions reduction initiatives.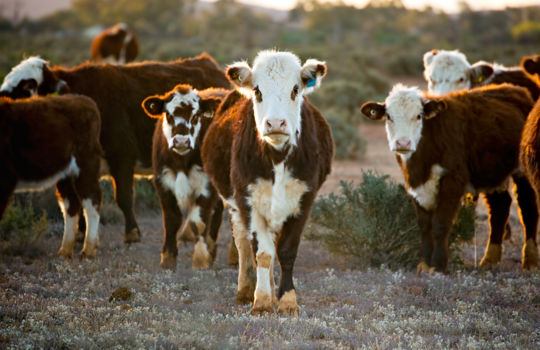 Backing sustainable cattle and sheep grazing
$5m
CEFC investment commitment
Australian-based agtech start-up AgriWebb supports sustainable cattle and sheep grazing through its world-leading livestock management platform. AgriWebb'sdigital tools include automated on-farm data collection to help farmers manage resources more efficiently and produce livestock at its ideal weight while avoiding overgrazing. The data also provides a digital paper trail to make it easier for farmers to target value-adding certifications such as carbon neutral beef, as well as to participate in carbon sequestration schemes. Used by more than 7,000 farmers worldwide, with oversight of more than 15 million animals, the AgriWebb platform is expanding by more than 250 new users each month. This investment was made through the Clean Energy Innovation Fund.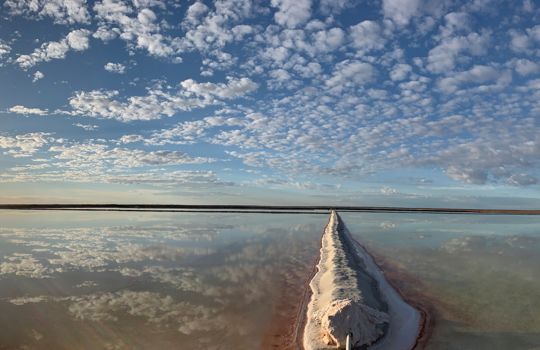 SOP targets world leading fertiliser development for WA
$67m
CEFC investment commitment
Sulphate of potash (SOP) is a premium specialist fertiliser used to improve the quality of high-value crops such as fruit and vegetables. Unlike other forms of potash, SOP does not increase the chlorides in the soil upon application, making it useful in regions prone to salination and drought. WA-based SO4 will produce premium SOP by extracting hypersaline brine from beneath salt lakes, concentrating the brine in a series of solar evaporation ponds to produce potassium-rich harvest salts, which can then be converted to SOP for the domestic and international markets. The brine operation has the potential to cut SOP production emissions by more than 30 per cent compared with alternative non-brine production methods. The SO4 processing plant will be part powered by renewable energy, with a 5 MW solar farm and a 2 MW battery.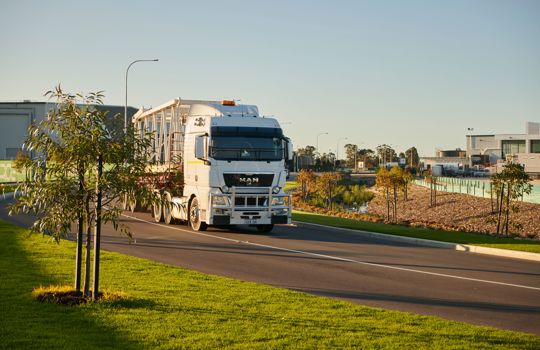 Low carbon construction materials transform warehouses
$95m
CEFC investment commitment
The use of low carbon construction materials across at least five new warehouses will help create a carbon neutral development at Perth's 56-hectare Roe Highway Logistics Park. The focus on low carbon construction materials can influence construction industry supply chains, offering a new pathway to cut Scope 3 emissions. The development will include up to 2 MW of solar PV across new and existing warehouses, alongside smart inverters and meters, power factor correction and voltage control. Additional sustainability initiatives include onsite water recycling, low energy lighting and specialist insulation to improve heating control.
Read next
Equity investment portfolio
Equity investment portfolio