Transforming transmission
The CEFC continues to prioritise investments that support grid reliability and security, in addition to the specific funding programs established through the Investment Mandate. This organisation-wide focus builds on our extensive experience as an early investor in solar and wind developments.
$376m
CEFC lifetime commitments
to grid infrastructure and large-scale storage
$561m
CEFC lifetime commitments
to grid firming and balancing technologies
The low emissions transformation of Australia's electricity grid continues to pose challenges and opportunities for the renewable energy sector, investors and energy markets generally. While Australia has abundant untapped potential for low-cost, clean renewable energy, solar and wind developments are constrained in their ability to deliver this energy to markets via an ageing and congested electricity grid that is not yet suited to the characteristics of intermittent and distributed energy generation.
Integrating new clean energy into the grid requires significant investment in the transmission and distribution systems, including transmission interconnections, storage technologies and grid balancing synchronous condensers. These projects are necessarily complex, requiring considerable planning, investment and development.
Lifetime CEFC investment commitments to these large-scale grid and storage projects exceeded $376 million at 30 June 2021 with a further $561 million invested in renewable energy projects that included components of storage and grid firming and balancing technologies. These numbers exclude the value of our single largest investment to date, the $295 million commitment to the Project EnergyConnect transmission project, which closed just after year end.
The excitement around these very large nation-building projects is complemented by the emerging grid-firming opportunities we are seeing in the cleantech innovator space, where CEFC investment is backing the new technologies and business models required to orchestrate distributed generation.
These investments, largely through the Clean Energy Innovation Fund, are providing innovative Australian entrepreneurs with the opportunity to participate in both domestic and global energy markets, underscoring the diverse opportunities across the clean energy economy.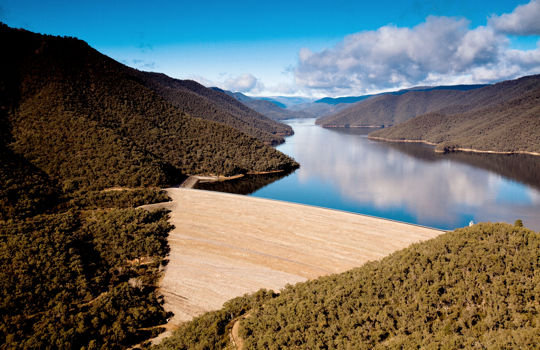 Snowy 2.0 gets critical grid infrastructure
$125m
CEFC investment commitment
Lumea will draw on CEFC finance to design, construct, operate and maintain a new 330 kV switching station and associated transmission lines to support Snowy 2.0, Australia's largest renewable energy project. The expansion will deliver an additional 2,000 MW of fast-start, dispatchable energy capacity and provide 350,000 MWh of large-scale storage, enough to power the equivalent of 500,000 homes for over a week during peak demand. Snowy 2.0 is expected to create about 4,000 jobs during construction and support new Renewable Energy Zones in southern NSW, including 1,900 MW of renewables projects in construction or under development. Lumea is part of TransGrid.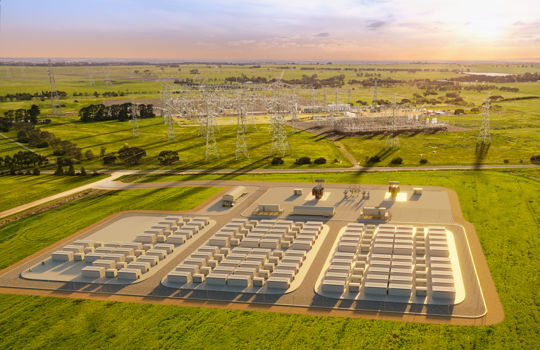 Victorian Big Battery targets stronger grid, more renewables
$160m
CEFC investment commitment
The 300 MW Victorian Big Battery is on track to be one of the largest energy storage facilities in the world and will provide a critical boost to Victoria's grid security, drive down power prices and support more renewable energy. The project is being developed by Neoen, one of the world's leading independent producers of exclusively renewable energy. The project is a world-class example of how large-scale batteries can help electricity networks support a higher penetration of renewable energy, providing dispatchable resources to underpin the increasing share of clean energy expected to power Australia in the future.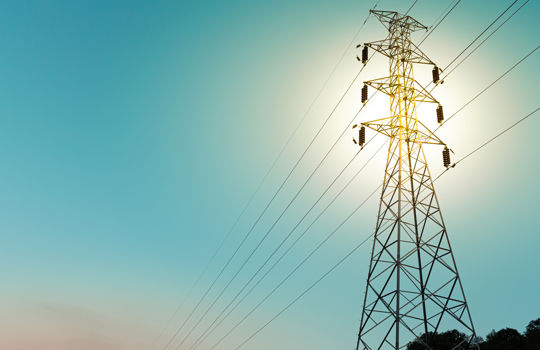 Unlocking cheaper, cleaner electricity with Project EnergyConnect
$295m
CEFC investment commitment
Project EnergyConnect is a vital piece of energy infrastructure spanning more than 900 kilometres across three states. TransGrid is building the NSW portion of the interconnector, which will connect the energy grids of NSW and SA, with an additional link to northwest Victoria. The project is expected to unlock as much as 1,800 MW of renewable energy generation, including 800 MW in SA, 600 MW in Victoria and 400 MW in NSW. Importantly for energy consumers, the development is expected to deliver estimated annual energy savings of about $100 to SA households and $60 to NSW households. Businesses can also expect energy savings, proportional to their energy use. The largest CEFC investment commitment to date, this transaction closed just after year end.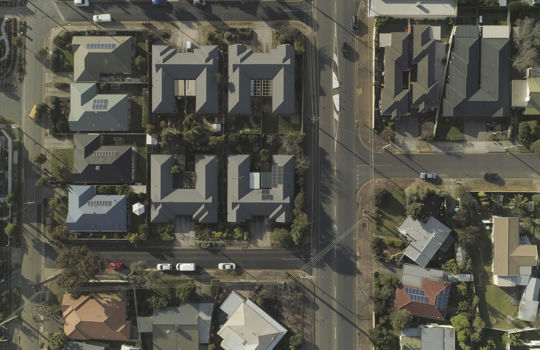 Delivering Australia's largest virtual power plant
$30m
CEFC investment commitment
An innovative program to deliver home energy systems to social housing tenants in South Australia will see the installation of solar and battery storage systems across more than 3,000 homes, driving down tenant energy bills while delivering Australia's largest virtual power plant. The centrally controlled group of solar-powered, battery-backed homes will act as a single "power plant", with the ability to send excess lower cost renewable energy to the grid. Housing SA tenants who sign up to the virtual power plant will receive the lowest electricity rate in SA, with a 5 kW rooftop solar and 13.5 kWh Tesla Powerwall battery system installed at their home at no cost to them. The solar-plus-battery storage systems will deliver about 80 per cent of a tenant's annual electricity requirements.
The renewable energy sector marked a significant milestone in 2020, with renewables responsible for a record 27.7 per cent of total generation. Small-scale solar added 3 GW of new capacity, complementing an additional 2 GW in large-scale solar capacity. New wind generation of 1,097 MW comfortably surpassed the 837 MW record set in 2019.
$5.3b
CEFC lifetime commitments
to renewable energy
For the CEFC, new renewable energy investment commitments of $810 million in 2020–21 represented a 53 per cent increase on the $529 million of the previous year, reflecting our investments in large-scale battery projects and the landmark Snowy 2.0 grid infrastructure expansion. Over our lifetime, we have committed more than $5.35 billion to renewable energy investments, contributing to the delivery of more than 3.5 GW of low emissions generating capacity at 30 June 2021.
New CEFC investment commitments into large-scale generation projects were limited in the 2020–21 year, reflecting difficult market conditions. This was offset by substantial CEFC investments in related areas, including essential grid and transmission infrastructure, large-scale energy storage and demand management solutions.
A notable feature of CEFC renewable energy investment commitments in the 2020–21 year was the lift in related investments in the property and infrastructure sectors in particular. Technology developments and declining costs are increasingly leading asset owners, tenants and developers to invest in onsite generation, storage and demand management systems as a key feature of new developments. We were also pleased to back innovative renewable energy technologies, including the next generation of solar panels, complemented by our first investment in the exciting area of green hydrogen, a promising clean energy fuel of the future.
Innovative bifacial solar panels point to the future
$74m
CEFC investment commitment
Two new solar farms in regional NSW will feature bifacial solar panels that can significantly increase generation capacity. The panels create energy by converting solar irradiation reflected off the ground to the underside of the panels. The 110 MW (AC) Gunnedah Solar Farm and the 150 MW (AC) Suntop Solar Farm, west of Wellington, will feature almost 980,000 bifacial solar panels. Together, the projects are expected to generate enough electricity to power more than 100,000 homes, abating more than 390,000 tonnes of carbon emissions in their first year of operations. Bifacial solar panels can increase generation capacity significantly for the same project size compared with traditional single-sided panels, reducing the levelised cost of energy produced through large-scale solar generation.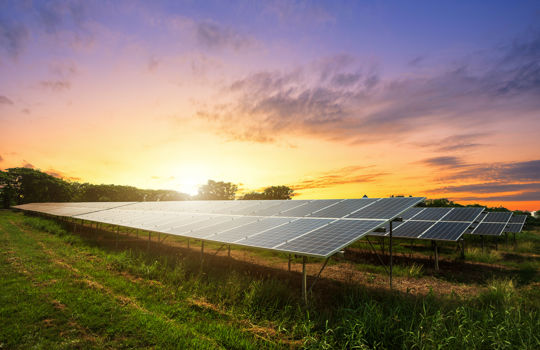 Gippsland begins transition to greener future
$860k
CEFC commitment to development funding
The CEFC announced a landmark joint venture with Octopus Australia to help accelerate the delivery of the proposed Perry Bridge and Fulham solar farms, which will support the Gippsland region transition to renewable energy. Octopus Australia and the CEFC have purchased the rights to develop the projects from local Gippsland based developer Solis Re, and the three parties will work together to bring the projects to financial close. The development, construction and operation of the two solar farms is expected to create more than 250 direct jobs during the construction period. The projects are also expected to showcase the ability of sheep grazing and solar farming to co-exist, providing a diversified revenue stream for local landholders.
Generator operations series
In 2016, ARENA and the CEFC invested in 14 large-scale solar projects that have played an important role in accelerating the early development of the large-scale solar industry in Australia and the integration of utility-scale renewable energy generation in the NEM.
During 2020–21 we were pleased to contribute to the development of two ARENA-led analyses of these projects, as part of the Generation operations series.
Report 1: Large-scale solar operations
This report includes detailed operational data from these early projects to provide a valuable perspective on how actual project performance differed from forecasts used as part of investment decisions.
Report 2: Ramp rates for solar and wind generators on the NEM
This report includes empirical analysis on wind and solar ramp rates to assist developers and operators to better optimise the design of hybrid power systems and the appropriate storage, forecasting and other strategies required to best manage generation variability.
Read next
Ambitious energy efficiency
Ambitious energy efficiency