Agrifood tech pioneers find their venture capital champion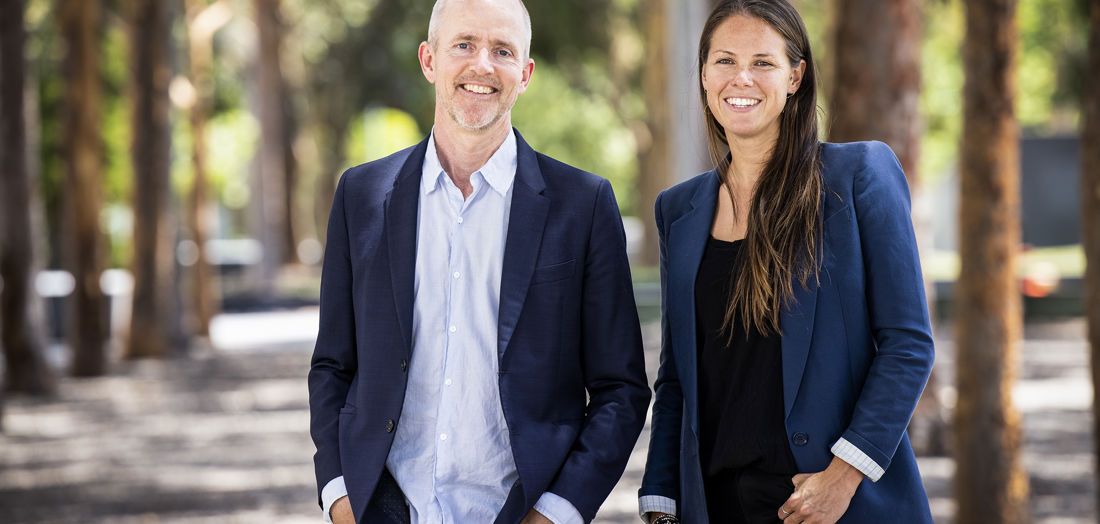 Tuesday 13 July 2021
Investing for innovation in agriculture
Sarah Nolet, co-founder of Tenacious Ventures, moved into agrifood technology after a gap year that turned out to be life changing. Taking a breather from her former career in defence, Ms Nolet travelled to South America, where she ended up spending time on a number of farms. During this time, she describes her 'penny dropping' moment.
I really just saw the potential of technology to help the food system become more sustainable, as well as create new opportunities for farmers to be more profitable and more resilient. And I was really excited about helping those technologies come to market.
From there, she could see a clear path to follow. Returning to Australia, Ms Nolet set up AgThentic, a strategy and advisory firm that's helping innovators build the food systems of the future. Then in 2018, she teamed up with business partner Matthew Pryor to establish Tenacious Ventures, Australia's first and only agrifood tech venture capital firm.
"I was seeing agrifood tech start-ups and entrepreneurs struggling to raise capital because investors didn't understand the space," says Ms Nolet. "The investors didn't have the necessary conviction in these emerging areas, or the networks to do due diligence. So we saw huge potential to create a dedicated specialist venture capital firm in agrifood tech, and help commercialise our world class Australian agricultural research."
The Tenacious Ventures fund is targeting investment in early-stage start-ups focused on the agricultural supply chain – and $8 million of its $35 million fund came from the CEFC via the Clean Energy Innovation Fund.
"Agricultural activities account for just over 14 per cent of Australia's greenhouse gas emissions, so there is an exciting opportunity to support this sector to lower emissions," explains Blair Pritchard, Innovation Fund Director.
Our investment in the Tenacious Ventures fund is supporting early-stage companies that are developing new business models and technologies designed to lower emissions. Many producers, consumers and distributors have become deeply interested in realising their potential to address climate change.
Says Ms Nolet: "We're thrilled to have the Clean Energy Innovation Fund as cornerstone investors. We see absolute strong alignment, in particular to our impact mission. We also share diligence on deals and leverage each other's networks, so we're really pleased to have them backing us."
In terms of investments, first cab off the rank for Tenacious Ventures has been Goterra, a food waste business that's revolutionising insect farming via robotics. According to Ms Nolet, the future could hold many more innovations that are just as exciting.
"We're seeing increasing pressures on farms and all along the supply chain, from climate change constraints on natural resources like water, to regulatory pressures and changing consumer preferences. But these pressures are also creating new opportunities," she explains. "Technology is advancing and becoming more affordable and accessible, and this is creating possibilities that previously just didn't exist."
I just feel so lucky and passionate to work in this industry. I've learned that relationships matter. Because the future is going to require new perspective and new skills that maybe we haven't seen before in agriculture.
"So it's really important to spend time with all our diverse stakeholders – including those that have been deeply embedded in agriculture for decades, as well as those who are challenging what it means to be in ag. Staying open minded to all these voices, but not being afraid to ask what might seem like silly questions, is also very important!"
Learn more about Tenacious Ventures
Articles, 2021