CDPQ, CEFC acquire minority stake in Gunn Agri Partners, create $200m sustainable agriculture platform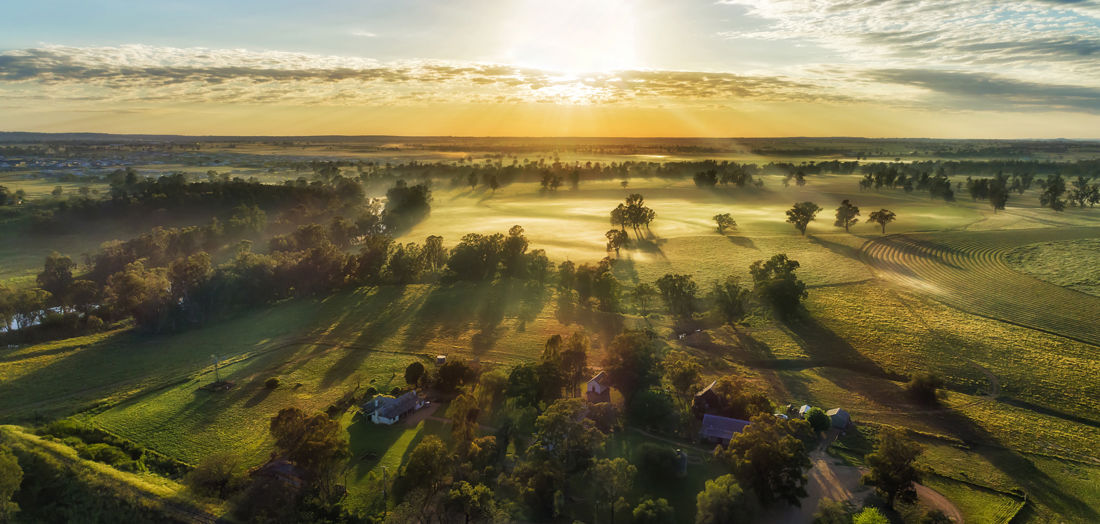 The CEFC and global investment group CDPQ are creating a new sustainable agricultural platform to drive down emissions and improve sustainability across the sector. The $150 million CDPQ investment in Wilga Farming (the platform) brings substantial new capital to spearhead the investment push needed to help Australian farming decarbonise while also boosting farm production.  
With an additional $50 million investment from the CEFC, the $200 million platform will be managed by Gunn Agri Partners, an established, mid-market sustainable agriculture manager with a strong commitment to improved sustainability across production systems and landscapes.  
Importantly, together, CDPQ and the CEFC have also acquired a minority stake in Gunn Agri Partners, to help shape future sustainable agriculture and natural capital strategies, catalysing the decarbonisation of Gunn Agri's extensive existing portfolio.  
Gunn Agri Partners was established in 2013 by a highly credentialed team of agricultural and investment industry professionals combining decades of hands-on experience in institutional farm ownership and management. The firm adopts an industry-leading framework that integrates sustainability in the design and delivery of its strategies and a mandate to transparently report against targets for the assets it manages. 
CEFC Head of Natural Capital Heechung Sung said: "This CDPQ investment is a welcome addition to the Australian market, to demonstrate the potential for institutional capital to drive the decarbonisation of agriculture. We believe there is enormous untapped potential for new investment in a sustainable future for agriculture as part of a net zero economy. 
"By facilitating the flow of much-needed capital into the sector, our work with CDPQ supports the decarbonisation efforts of farmers while boosting production and enabling them to remain competitive globally. The platform will showcase market leading sustainable land practices to farmers across multiple production and climate regions, offering a pathway to reduce their carbon footprint." 
Executive Vice-President and Head of Infrastructure at CDPQ Emmanuel Jaclot said: "Through this partnership as part of our Sustainable Land Management strategy, we are reaffirming our commitment to investing alongside organisations that are truly moving the needle on sustainability in the agricultural sector by contributing to its decarbonisation. The CEFC and CDPQ's experience—combined with Gunn Agri Partners' recognized expertise as a land operator—will enable us to aggregate and manage farmland in the attractive Australian market, in line with regenerative agriculture practices." 
Gunn Agri Partners Founding Chair Bill Gunn said: "The DNA of our business is to be completely investor-aligned, to capture timely opportunities and to develop and operate assets with sustainability as a fundamental part of our management. I am very proud that is exactly what we have delivered on. Gunn Agri Partners was established in 2013 and has over 2.5 million acres of grazing pastures and forests in Northern Australia and is on track to deliver target returns. Our second strategy, focused on row crops is fully deployed and has recorded above target returns to date. Our permanent crop strategy is fully deployed and has received follow-on investments." 
The platform aims to fast track the uptake of low emissions technologies, carbon sequestration on agricultural land and measures to improve climate adaptability to make farming more resilient. It will work to demonstrate the benefits of regenerative farming and help position the sector to capture the economic opportunities of the clean energy transition.  
Australian natural capital is dominated by the agriculture sector, which accounts for 55 per cent of Australia's land use, across diverse conditions and a highly variable climate. The sector accounts for about 12 per cent of goods and services exported in 2021-22.1 It produces some 17 per cent of national emissions, and is uniquely exposed to climate extremes.2 
With methane emissions and fertiliser use the main contributors to its carbon footprint, the agriculture sector is considered 'hard to abate' because it cannot make substantial emissions reduction through energy transition alone. However the sector is uniquely placed to undertake nature-based sequestration activities to aid its own transition while contributing to emissions reduction in other hard to abate sectors. 
Ms Sung added: "The long-term impact of climate change on the agriculture sector and its critical role in food and fibre production is an important problem to tackle in a world that needs to rapidly decarbonise and address broader nature positive outcomes."  
The platform has secured The Glen, a 1200-hectare property near Delungra in northern NSW, as a seed asset. It has identified a range of initiatives to reduce its emissions, including reducing the use of synthetic fertiliser, improved landscape function to slow overland water flows, and the implementation of grazing management and soil carbon improvements. 
The CEFC is also an investor in the Gunn Agri Transforming Farming Platform, alongside the global Kempen SDG Farmland Fund. Using expert advice from a team of leading agronomic and environmental advisers, including the CSIRO, the Transforming Farming Platform has adopted data-driven practices to make the farms more productive and resilient in a changing climate. This includes integrating regenerative farming methods and improved land management techniques to optimise yield productivity, reduce carbon emissions and sequester carbon.
At CDPQ, we invest constructively to generate sustainable returns over the long term. As a global investment group managing funds for public pension and insurance plans, we work alongside our partners to build enterprises that drive performance and progress. We are active in the major financial markets, private equity, infrastructure, real estate and private debt. As at December 31, 2022, CDPQ's net assets totalled CAD 402 billion. For more information, visit cdpq.com, follow us on Twitter or consult our Facebook or LinkedIn pages. CDPQ is a registered trademark owned by Caisse de dépôt et placement du Québec and licensed for use by its subsidiaries. 
Gunn Agri Partners is an Australian-based agricultural asset manager with more than $750 million in AUM and commitments and is the manager of the Transforming Farming, Wilga and Wollemi platforms – agricultural investments that incorporate regenerative farming practices and the management of natural capital assets side by side with commercial farming. 
1 ABARES Insights, Snapshot of Australian Agriculture 2023 
2 National Greenhouse Gas Inventory Quarterly update: December 2022   
Media release, 2023