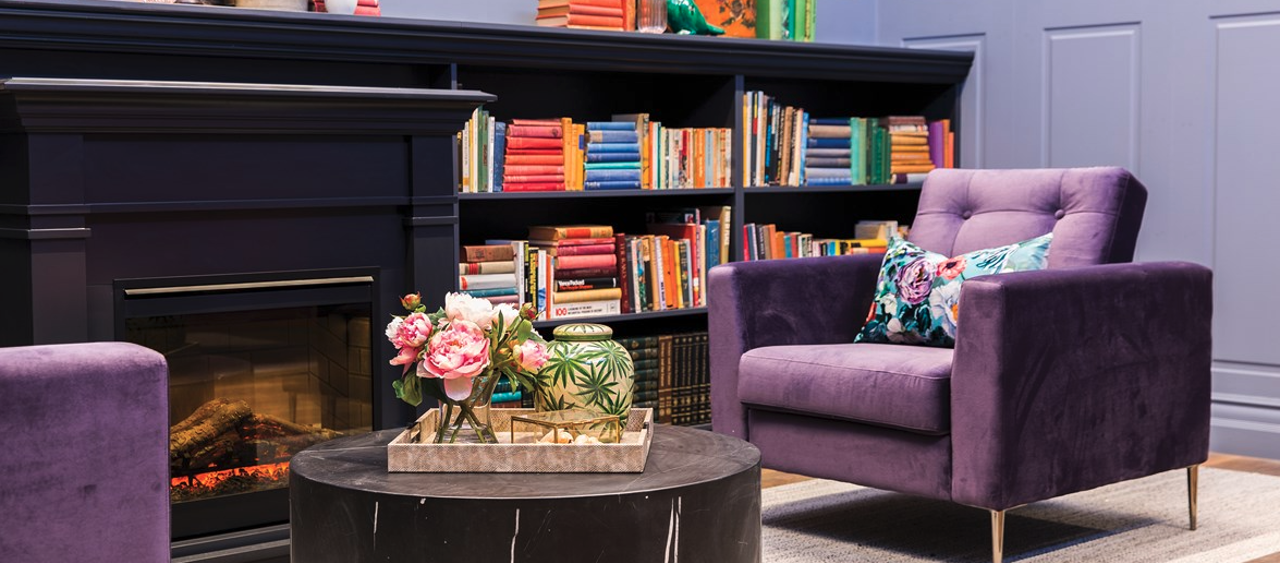 Case study
Green makeover gives
second life to office park
Greenway Views delivers new model of sustainability for seniors
Greenway Views is a state-of-the-art energy efficient seniors living village at Tuggeranong in the ACT, which was developed by repurposing a disused Canberra office park.
As today's investors factor in ESG considerations as part of their decision-making, this approach is becoming the expected minimum standard of good investment practice. Our longstanding sustainability framework is helping meet these considerations and we are pleased to work with the CEFC to ensure LDK Greenway in Tuggeranong benefits from a range of sustainability initiatives.

Rob Percy

CIO, Cromwell Property
Our investment
The CEFC committed $60 million in debt finance towards the project, which was a joint venture between Cromwell Property Group and senior living operator Aspire Group.
The village is owned and operated by LDK Healthcare and consists of more than 380 purpose-built apartments and community amenities including a corner store and café, 130-seat auditorium, meeting and learning spaces, community and private dining areas, gardens, a chapel and car parking.
our impact
By repurposing existing building stock, the Village avoids the carbon and financial cost of demolition and new construction. The sustainability measures incorporated in the village are expected to more than halve its greenhouse gas emissions when compared to current building standards. The sustainability initiatives help address residents' concerns over energy bill shock, thermal comfort levels and environmental impacts. By investing in sustainability measures, LDK potentially reduces its operating costs, which can help provide lower living costs to residents.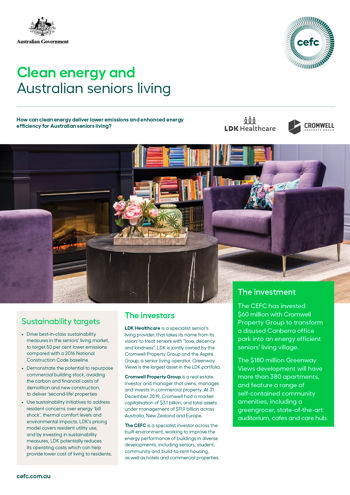 Read our insight
Clean energy and Australian seniors living
How can clean energy deliver lower emissions and enhanced energy efficiency for Australian seniors living?
Read more