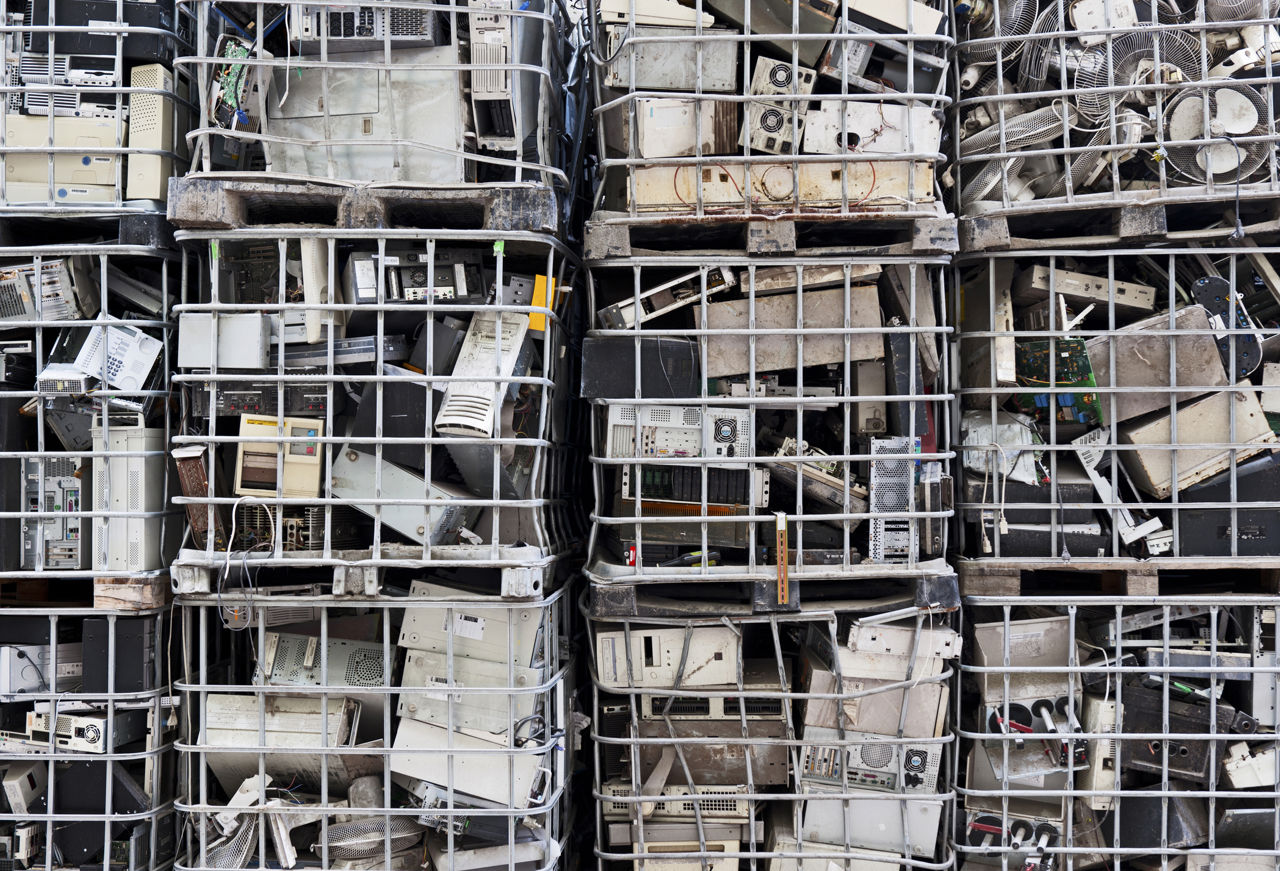 Case study
Scipher Technologies targets
Australia's mounting e-waste problem
Investment first for CEFC seeks to bring new life to old devices
Australian e-waste recycler Scipher Technologies is increasing its processing capacity by investing in new and upgraded recycling infrastructure. Scipher is also planning to extend its recycling capacity to include mobile phones, lighting equipment, large household appliances and solar panels.
Scipher aims to be Australia's leader in the responsible and transparent recycling of e-waste and end-of-life solar panels. Our services include recovery of high-grade commodities from e-waste through the use of advanced technology and unique, environmentally-sound recycling processes.

Chris Sayers

Scipher Technologies Managing Director
Our investment
The CEFC is committing to up $7.5 million to Australian e-waste recycler Scipher Technologies to help tackle the nation's mounting e-waste problem and reduce the associated emissions.
The CEFC investment in the Scipher Series B funding round, made through the Australian Recycling Investment Fund, is being matched by a $7.5 million investment from the Australian Business Growth Fund (ABGF), delivering a substantial $15 million boost to Australia's recycling capabilities.
As part of the investment, Scipher is also acquiring Total Green Recycling, a Perth-based family business that has become WA's leading e-waste recycler in just 14 years, processing more than 3,000 tonnes of e-waste annually.
our impact
Upgrading and improving our e-waste recycling infrastructure can make a vital contribution to the transition to net zero emissions by 2050. However, e-waste recycling is a relatively under-developed part of Australia's waste and recycling sector.
With its first investment in e-waste, the CEFC is working with Scipher to capture the very real benefits of cutting the volume of e-waste entering waste streams while also increasing the recovery and re-use of important metals.
Scipher is targeting direct emissions abatement of more than 20,000 tonnes of CO2-e each year by increasing its e-waste processing capacity and investing in new and upgraded recycling infrastructure.
Scipher is also planning to extend its recycling capacity to include mobile phones, lighting equipment, large household appliances and solar panels.
In June 2022, the NSW government awarded Scipher $1.7 million through its Circular solar grants program for the development of a solar panel recycling facility in Albury.  The Scipher facility will use the most advanced and commercially proven solar panel processing technology available globally . It will be able to process up to 2,000 tonnes of solar panels and ancillary equipment each year, to achieve a commodity recovery rate of more than 90 per cent.
'Urban mining' valuable commodities
E-waste is one of the fastest growing waste streams in Australia – covering the disposal of end-of-life electrical and electronic equipment. It comes in many forms, including computers, photocopiers, printers, mobile phones and batteries.
While e-waste contains potentially toxic materials such as mercury and lead, when handled correctly, 95 per cent of e-waste components can be recycled, reducing the environmental impact of landfill dumping, pollution, contamination as well as sourcing new materials.
Valuable e-waste commodities which can be recovered and recycled through 'urban mining' include:
steel and iron (ferrous metals)
copper, aluminum and zinc (non-ferrous metals)
gold, silver and palladium (precious metals).
Our mounting e-waste problem
According to the Australian Bureau of Statistics, Australia generated 539,000 tonnes of e-waste in 2018-19, with households accounting for 40 per cent of this.
The Global E-Waste Monitor estimates global e-waste volumes will reach 74 million tonnes per year by 2030 – almost doubling in just 16 years – as a result of higher consumption rates, shorter product lifecycles and limited repair options.