Reconciliation Action Plan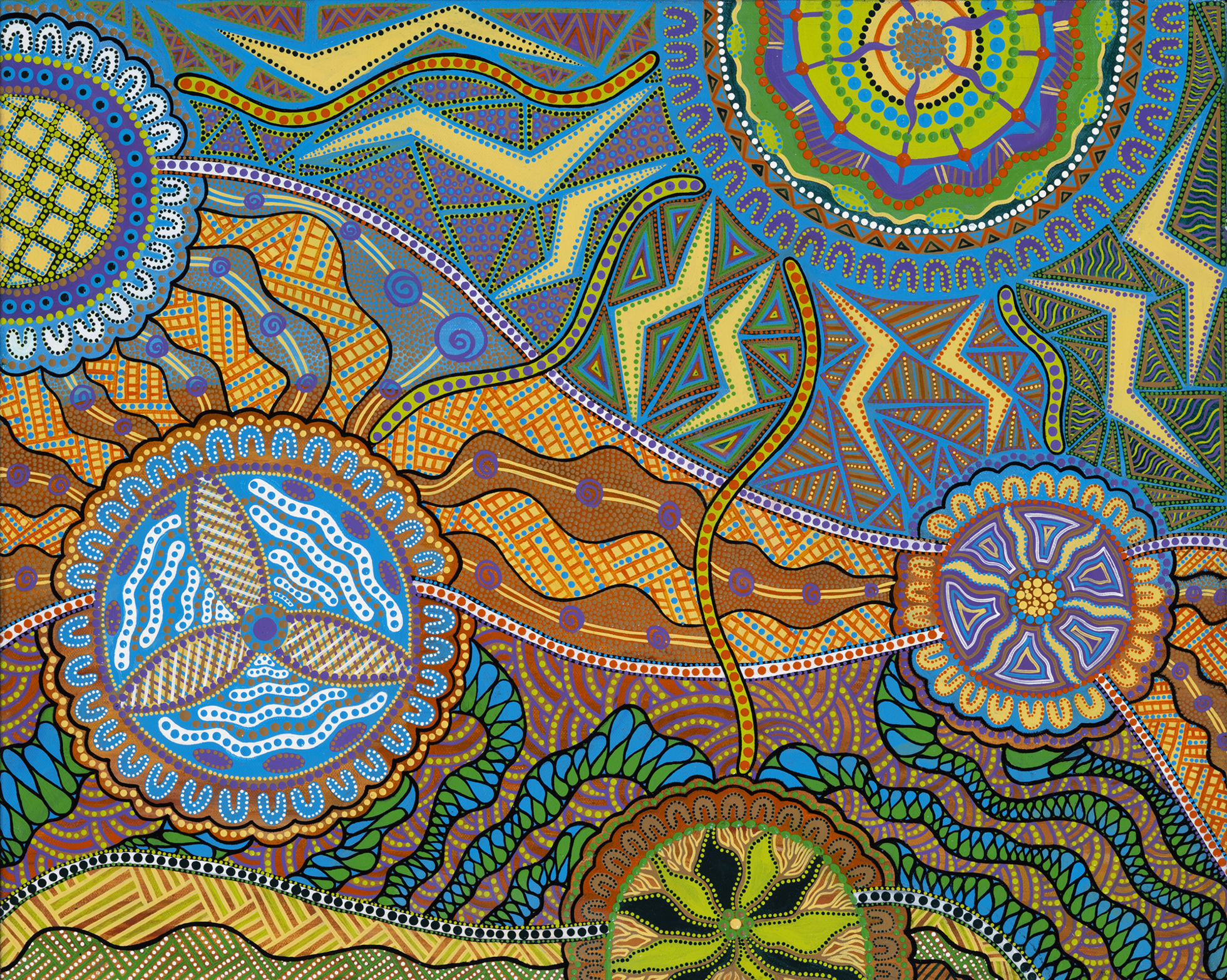 CEFC RAP artwork by Wiradjuri artist Jordana Angus: Creating a sustainable future.
We were pleased to introduce our first Reconciliation Action Plan (RAP) in 2019–20, representing the Reflect phase of the RAP process.
In our first Reflect RAP, we acknowledge that we must set a solid foundation and understanding of our relationships and role within Reconciliation. Our Reflect goals are:
Understand and improve our level of awareness of Aboriginal and Torres Strait Islander histories, cultures and peoples.
Know and understand the Traditional Custodians and Aboriginal and Torres Strait Islander stakeholders.
Examine how we can contribute to better outcomes from the perspectives of an employer, procurer, responsible investor and industry leader.
We are pleased to be working with CareerTrackers, a national non-profit organisation creating pathways and support systems for Aboriginal and Torres Strait Islander young adults so they can attend and graduate from university, with high marks, industry experience and bright professional futures.
Through CareerTrackers, we welcomed our first Aboriginal and Torres Strait Islander intern in November 2019. In parallel, we are examining our approach to recruitment to help ensure we attract Aboriginal and Torres Strait Islander candidates. In particular, we have identified Indigenous Employment Australia as an important recruiting tool and will post suitable employment opportunities on its website.
We continue to include an Acknowledgement of Country in our all staff meetings and offer Aboriginal and Torres Strait Islander cultural awareness and engagement as part of our staff development. We are also a signatory to the Statement of Reconciliation, along with other Government agencies.
To support our Reconciliation objectives, the CEFC also procured Australian Carbon Credits Units from Wiralla Station carbon farming project. The carbon farming project is a collaboration between the Traditional Custodians of Wiralla Station, the pastoralist and Climate Friendly, to develop joint benefits such as native forest regeneration.