Leadership for greener infrastructure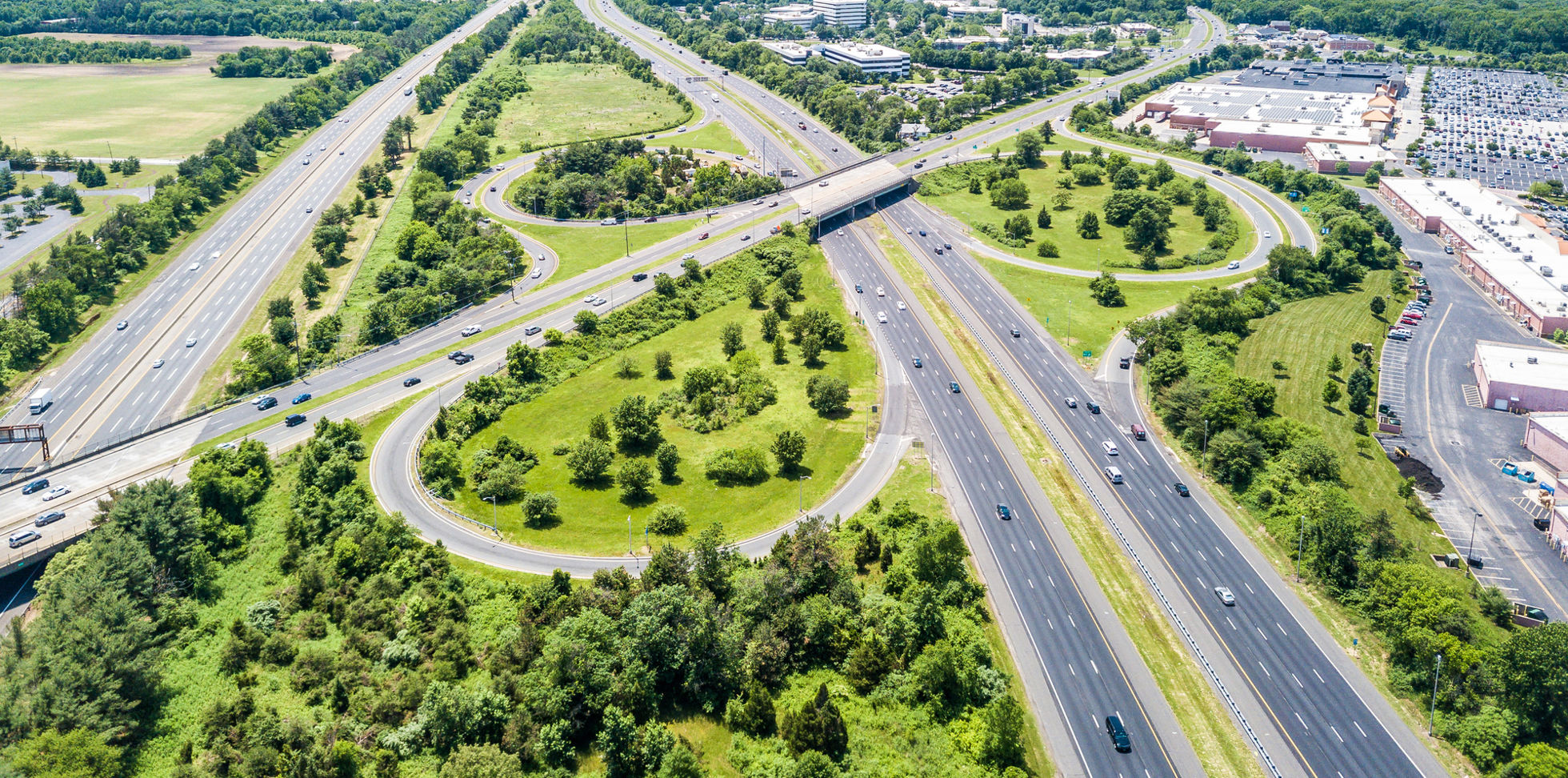 The infrastructure sector accounts for a substantial portion of
Australia's total greenhouse gas emissions, driven largely by fossil fuel consumption in energy generation and passenger and freight transport.
The large scale of the infrastructure sector means it is not possible for one investor to finance the infrastructure and associated sustainability measures required to make a meaningful impact on overall emissions. The CEFC is investing alongside institutional investors to influence clean energy standards in key infrastructure assets.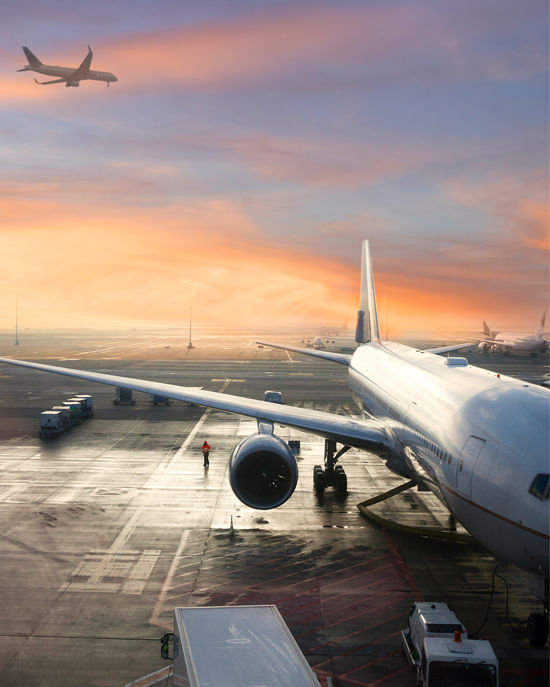 Australian Decarbonisation Project
The CEFC has committed up to $100 million to MIRA's Australian infrastructure platform. The investment commitment has seen MIRA and the CEFC launch an Australian decarbonisation project with the goal of reducing carbon emissions and improving energy efficiency across Australian infrastructure assets managed by MIRA. These include airports, electric utilities, ports, rail and water treatment. In its inaugural Infrastructure Sustainability Report, MIRA said five project participants that attended a decarbonisation workshop in October 2019 have since established baseline emissions inventories, set aspirational science-based emissions reduction targets and identified potential emissions reduction projects. These participants are now undertaking further work to confirm the commercial feasibility of their aspirational emissions reduction targets and projects so that they can confidently commit to these. Insights gained from the Australian decarbonisation project are now being incorporated into the broader MIRA asset management framework with a view to driving further positive change throughout the lifecycle of MIRA's investments globally.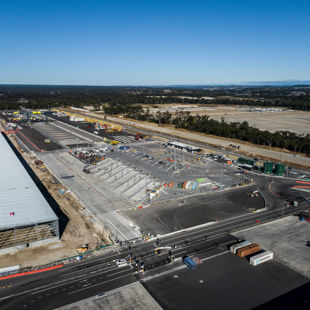 Logistics park takes shape
Progress on the Moorebank Logistics Park continued during the year, including construction of warehouse and rail access facilities and the development of a 3 MW solar array, which will be one of the largest single rooftop solar installations in the Southern Hemisphere. The 243-hectare logistics park is being developed by Qube Holdings Limited, with investment support from the CEFC. The logistics park will feature Australia's largest purpose-built warehouse and distribution precinct and generate more than half its energy requirements via solar power. Qube has achieved a world first in innovative technology design due to the high degree of automation, which reduces energy use and greenhouse gas emissions, enhances safety, minimises environmental impacts and improves productivity and economic output.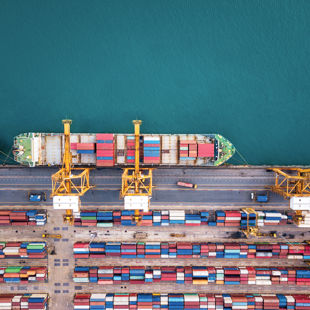 Carbon reduction initiative drives transparency
Through the IFM Australian Infrastructure Carbon Reduction Initiative, IFM Investors has worked with its major Australian infrastructure assets and co-owners to establish emissions reduction targets and pathways through to 2030. The assets include Ausgrid, Melbourne Airport, Brisbane Airport, NSW Ports (Botany and Kembla), the Port of Brisbane, Southern Cross Station and Northern Territory Airports. The targets will see emissions reduced by more than 200,000 tCO2-e annually by 2030. IFM Investors reported that its Australian Infrastructure Carbon Reduction Initiative gained momentum following a CEFC investment commitment to help drive emissions reductions and promote greater transparency and emissions reporting at its infrastructure assets.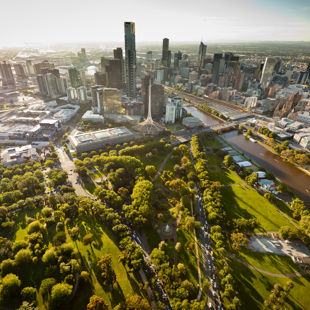 Green infrastructure fund goes with the flow
Flow Systems, an innovative multi-utility business, was purchased by the Morrison & Co Growth Infrastructure Fund (MGIF) alongside other investors in 2019–20. Flow Systems provides its water and energy customers with access to energy efficient infrastructure and demand management technologies such as smart meters and embedded generation and storage. The company also provides customised thermal networks which use centralised plant to provide communal heating and cooling to residents in an energy and cost efficient manner. Just after year end, the MGIF announced it had reached its third and final close, bringing the total fund size to approximately $580 million. The CEFC is a cornerstone investor in MGIF, which had earlier acquired Sundrop Farms, a sustainable agriculture producer integrating solar generation, efficient water use and hydroponics.
FarmPrint pilot captures CSIRO know how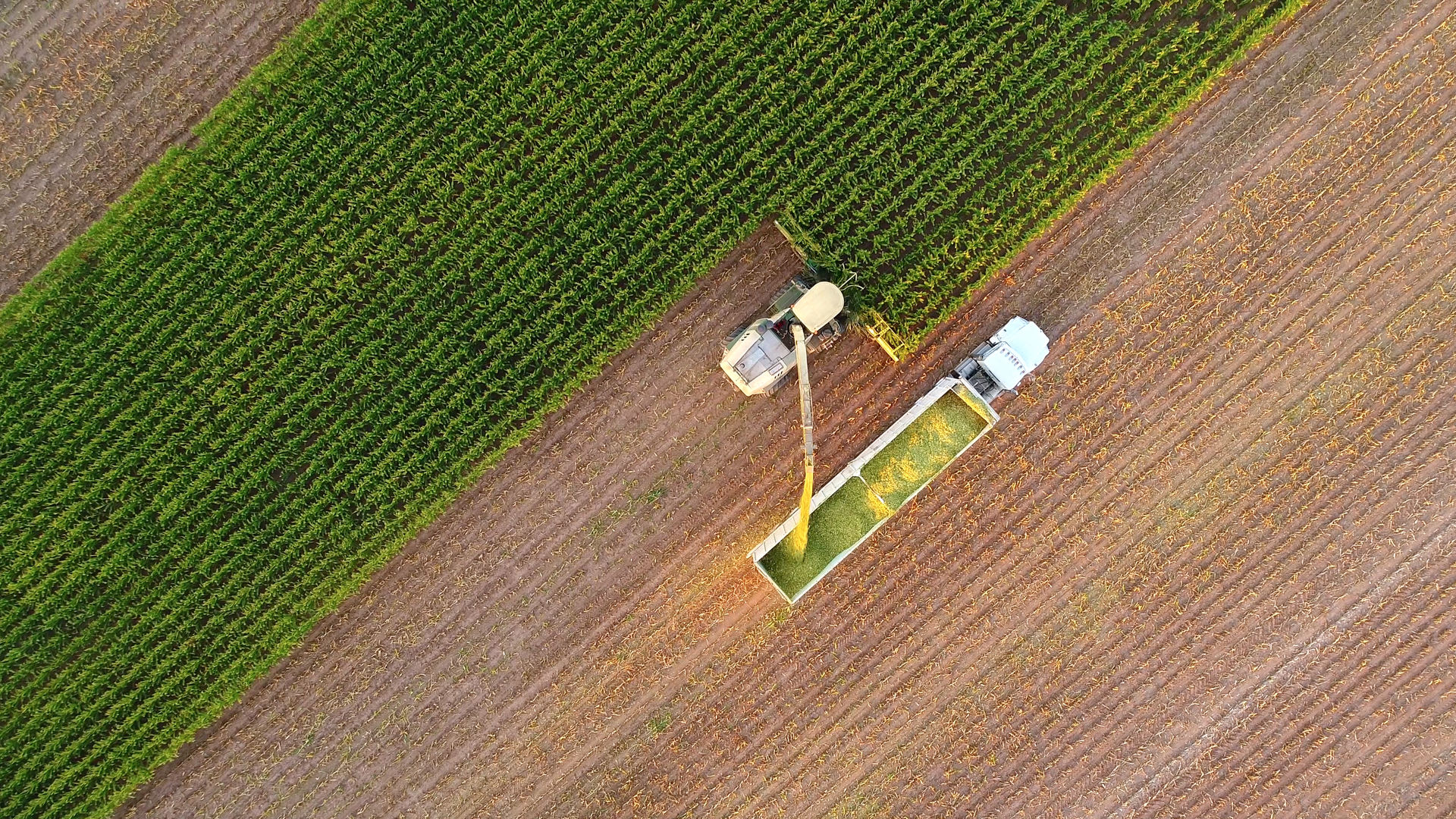 FarmPrint is a unique tool designed to enable Australian farmers to monitor, benchmark and evaluate their on-farm carbon footprint,

an important step in identifying actions that can lift the sustainability of farming operations.
During 2019–20, we were pleased to see FarmPrint piloted across a broad portfolio of agricultural assets, proving up new farming technologies and production processes which can reduce emissions and increase productivity. FarmPrint is benefiting from the application of CSIRO technical expertise across MIRA agricultural assets. Over time FarmPrint will be further developed, creating a pathway for broader sector adoption.
A practical tool for farmers
FarmPrint is designed to be a practical tool for Australian farmers, specifically suited to Australian agricultural conditions and drawing on CSIRO science. By also referencing the Australian Life Cycle Inventory database, FarmPrint aims to be as granular as practicable to determine how an individual farm performs in any particular region against an "average farm" benchmark.
FarmPrint key features
Enables monitoring and reporting of an individual farm's carbon footprint
Supports benchmarking with other farms
Factors in both the area and functional output of a farm
Identifies farm activities generating high levels of emissions
Supports decisions about technologies and actions to lower emissions
Provides additional insights into land and water use, eutrophication, ecotoxicity, acidification and soil erosion.
Energy, Emissions and Efficiency
FarmPrint is the product of the Energy, Emissions and Efficiency Advisory Committee (3EAC), a unique collaboration combining the scientific expertise of the CSIRO with the operational experience of MIRA and the specialist low carbon investment focus of the CEFC. MIRA is one of Australia's largest agricultural investment managers, with the 3EAC established as a result of the CEFC equity investment in a MIRA-managed agricultural fund.
CEFC and agriculture
$345m
For Australian farmers to draw on CEFC tailored asset finance
With agriculture accounting for some 12 per cent of national carbon emissions, it is clear the sector can make an important contribution to Australia's transition to a low carbon economy.
As a specialist investor, the CEFC works to increase private sector investment in a diverse range of emissions challenges, including agriculture.
In addition to the investment in MIRA, CEFC agriculture-related activities have enabled Australian farmers to draw on more than $345 million in CEFC tailored asset finance to upgrade to energy efficient on-farm equipment and buildings, improve irrigation equipment and invest in renewable energy. More than 1,300 smaller scale emissions reduction projects have been financed in this manner since we began investing.