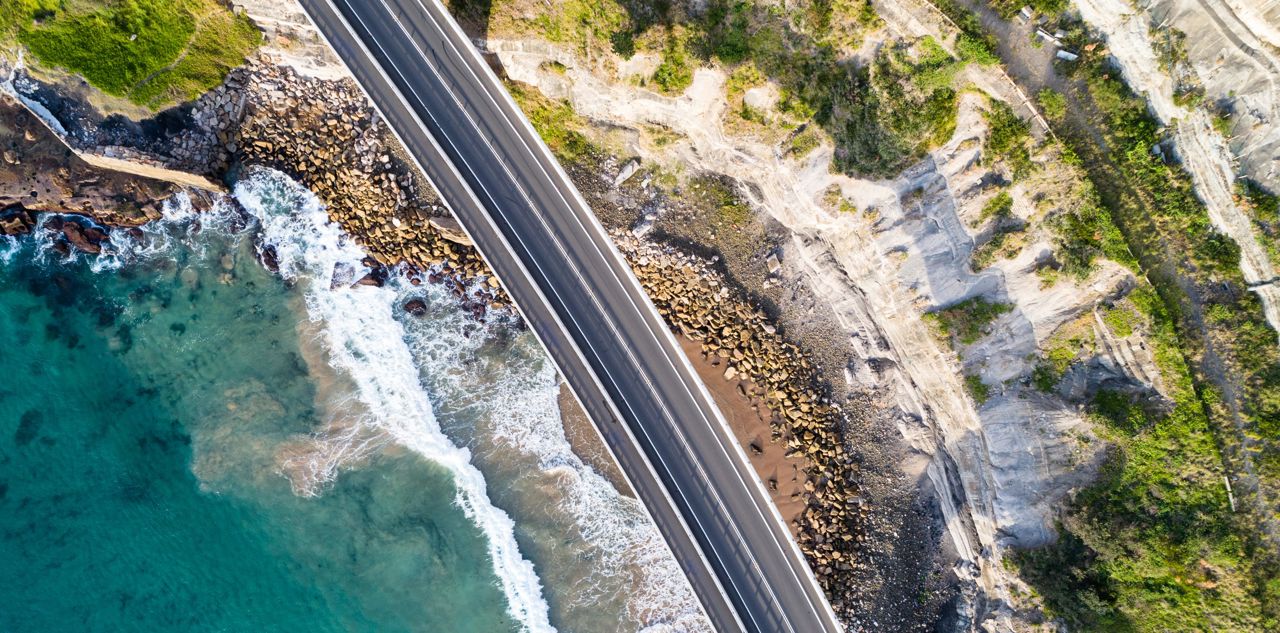 Insights
Green Infrastructure
Investment Opportunities 2019
Considering our green infrastructure pipeline
This report builds on the 2018 report, by backing new long-term partnerships to address rising emissions, urban congestion and sustainability pressures – with energy, transport, water, waste and buildings as the priority areas. It aims to facilitate greater engagement between project owners, governments and institutional investors.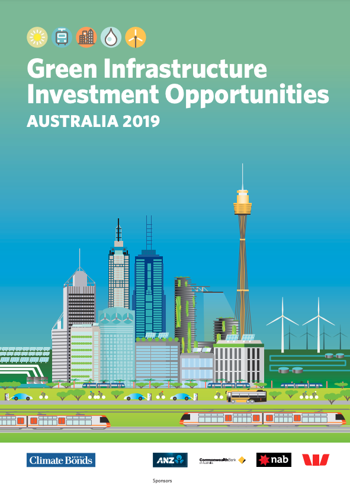 About this report
Green Infrastructure Investment Opportunities 2019
August 2019
Green Infrastructure Investment Opportunities 2019 was developed by the Climate Bonds Initiative with the support of Australia's big four banks, and input from a range of government and industry bodies, as well as the CEFC.  
Read more
Investing in green infrastructure will help Australia to reach existing and new climate targets, spur innovation, address congestion, broaden the economic base, improve productivity and promote a more sustainable national economic and social development model.
about the industry
Green infrastructure market drivers
Australia's per capita CO2 emissions are one of the highest in the world, with infrastructure-related emissions accounting for more than half national emissions.
To reduce emissions, the financial sector and industry all need to increase their emphasis on the provision of low carbon, sustainable and resilient infrastructure.
There is now a growing opportunity for new partnerships between government and investors to participate jointly in green infrastructure investment, through expanded green finance mechanisms.
Institutional investors are increasingly looking for investment opportunities that address environmental challenges and support sustainable development.
Growing investor interest in environmental and social projects is driving the development of innovative financial products, with green bonds becoming the main means of gaining exposure to green finance in the fixed income market. However, green finance needs to scale up much further to achieve global climate targets and infrastructure needs.
report findings
Market potential
Green infrastructure presents a huge investment opportunity globally with an estimated US$100 trillion in climate compatible infrastructure required globally by 2030 to meet Paris Agreement emissions reduction targets.
The report considers green infrastructure investment opportunities across five key sectors: renewable energy, low carbon transport, sustainable water management, sustainable waste management and green buildings.
It emphasises that adaptation and resilience factors need to be more strongly considered in social and economic planning, infrastructure design and operation in Australia.
It suggests that building Australia's green finance capabilities would also support ASX listed companies in undertaking higher levels of green investment, critical to meeting increasing institutional investor expectations of brown to green transition and progress towards low carbon (and ultimately zero-carbon) business models.
The report also points to Australia's potential role as a leading green finance hub for Asia-Pacific in the 2020s and beyond, leveraging the green financial expertise of the banking sector and the ready capital and infrastructure investment capabilities of the superannuation sector.