Going green for growth: the business case for reducing emissions in Australian mines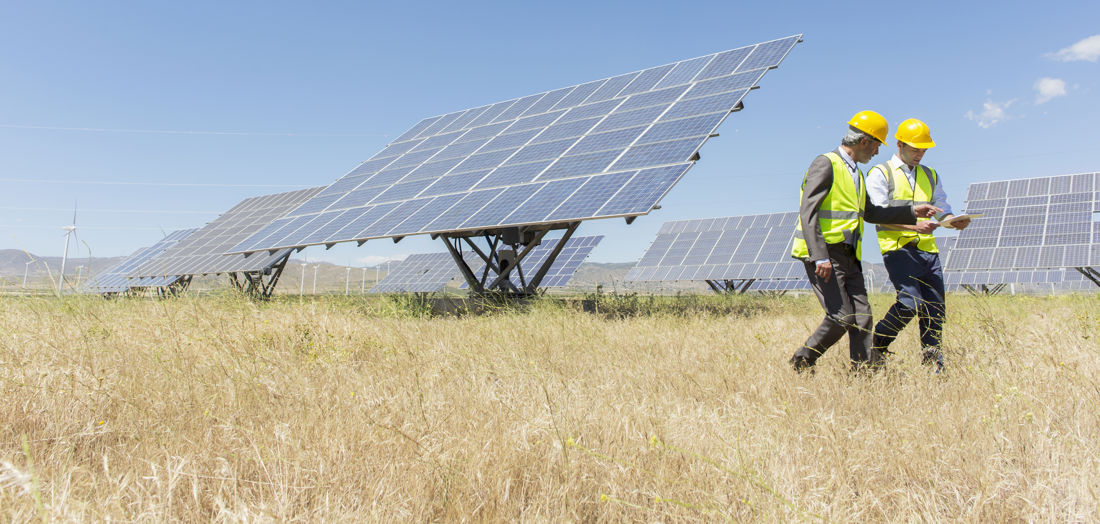 1 September 2022
Advances in technology have made low emissions mining commercially viable according to a new report which shows how Australian miners can profit from the clean energy transition while accelerating national decarbonisation efforts. 
The compelling case for decarbonisation: Mining in a low emissions economy, produced by the CEFC and Minerals Research Institute of Western Australia (MRIWA) said that while the sector faced challenges to reduce emissions, it could benefit from the once-in-a-generation demand shift to minerals like lithium, graphite, cobalt and nickel, required to power urgent world efforts to decarbonise. 
The report found a strong business case for decarbonisation and listed significant advances in low emissions technologies that would enable the sector to capture the economic benefits of more sustainable mining. Substantial investment, innovative market development and accelerated emissions ambitions were critical if Australian miners wanted to lead the market. 
CEFC Resources Executive Director Rob Wilson said: "Mining has been a cornerstone of the Australian economy, delivering the minerals needed for global growth and prosperity. The world now needs a different mix of minerals and metals and Australian mining can ride the wave of opportunity offered by the push to net zero. 
"Australia has a comparatively large share of the critical minerals needed to power the low emissions economies of the future. By helping meet surging demand for these resources, the mining sector can help Australia and the world achieve net zero emissions by 2050, while continuing to create jobs and opportunities around the country. 
As the sector repositions itself for the 21st century, this report offers Australian mining a path to profitability and sustainability through a rapidly changing economic and environmental landscape.
Australia is among the top producers of the world's key mineral commodities, many of which are crucial to the clean energy transition. Its resource and energy export earnings are estimated at $405 billion in 2021–22, and forecast to rise to $419 billion in 2022–231.  
As a large emitter of greenhouse gas emissions, the mining sector offers untapped potential to help Australia reach its net zero commitments. It accounts for 9.5 per cent of national Scope 1 and 22 emissions, with downstream emissions higher depending on the commodity. 
The high energy intensity of mining, heavy reliance on emissions intensive fuels like diesel and gas and lack of access to grid electricity have made it a challenging sector to decarbonise. 
The report warns that mining operations that do not act now would suffer reduced competitiveness as the world transitions to net zero emissions. 
It offers advice to help mines chart a pathway to zero emissions, including how to write and implement decarbonisation plans and measure baseline energy and emissions profiles, as well as an assessment of renewables technologies suitable for different mines. It lists low-risk technology investment options that can be made in the short-term, such as the installation of on-site renewables, as well as exploring medium-term options such as the electrification of the mining fleet, with green hydrogen-based technologies offering further potential to decarbonise. 
The report also includes modelling by ENGIE Impact for a hypothetical mine that illustrates the impact of four net zero pathway options for a typical mining and processing operation. Of these, three of the four showed economic pathways to net zero, with the 'electrification' pathway achieving a 20 per cent rate of return.  
MRIWA CEO Nicole Roocke said: "The task is large but not impossible. There are companies today pushing the boundaries already demonstrating what is possible. While the individual circumstances of each operation will vary, the approach to understanding the opportunities and risks is similar as the report identifies. 
By sharing information on what is already being achieved, and examining the current and emerging technologies required from mining to mineral processing, we can build a common understanding of the outstanding issues and start working together to create a momentum to find the necessary solutions.
Mr Wilson concluded: "The energy transition presents a fantastic opportunity for proactive mining companies to establish competitive advantage. By decarbonising their operations, Australian mining producers can align financial profitability with sustainability to position themselves as market leaders." 
CEFC investments in the resources sector include the Pilbara Minerals' Pilgangoora Project in Western Australia's Pilbara region and technology start-up Novalith for more sustainable lithium mining and production. The CEFC has also invested in Australian battery technology producer 3ME Technology, enabling miners to replace diesel engines with cutting-edge battery systems and financed the world's heaviest hydrogen zero emissions electric trucks through its commitment to Ark Energy Corporation in Queensland. 
1 Resources and Energy Quarterly June 2022, Office of the Chief Economist 
2 Scope 1 and 2 emissions refer to those emissions within an organisation's operational control, such as those emitted from direct processes at a facility. Scope 3 emissions are those outside an organisation's operational control, such as transport and distribution, leased assets and capital goods.  
Media release, 2022